A light-filled courtyard is at the heart of this award-winning Child Graddon Lewis designed London property next to Battersea Park.
The five-storey home is part of the feted Park Terrace development – a scheme of nine townhouses built on the former Old Imperial Laundry site, recently revived as a hub for creative businesses. It puts a contemporary spin on the traditional Victorian terrace, mixing brick with irregularly shaped and oversized window bays that riff on their period counterparts.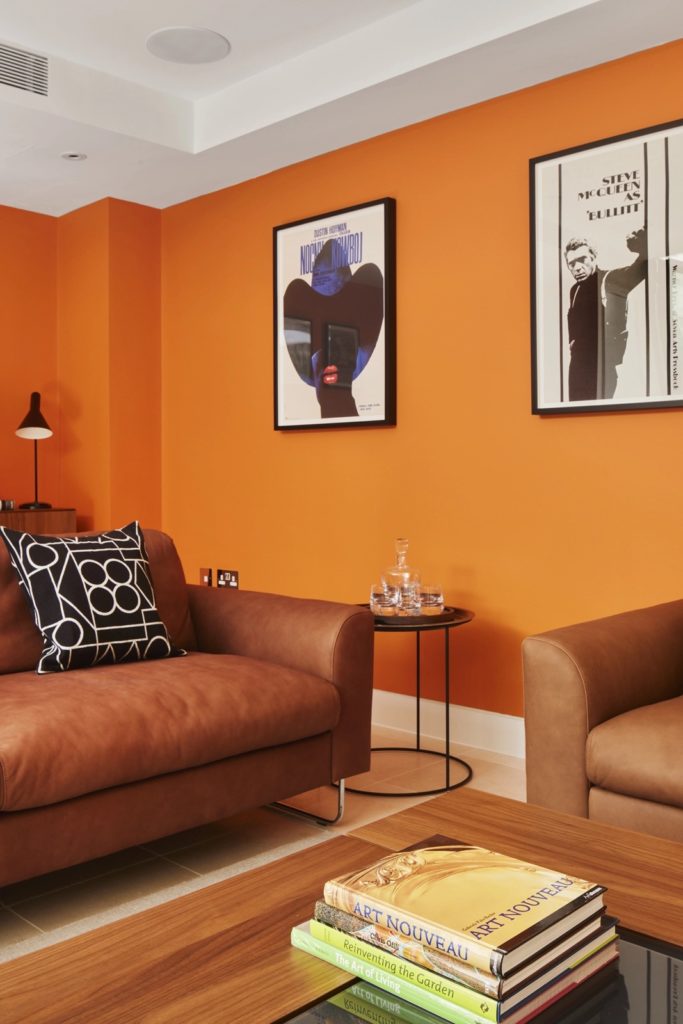 Interiors of the Warriner Gardens home are soothing though tactile thanks to the oak, open-tread oak staircase that rises through the four-bedroom property (for sale with the Modern House for £2.925m) as well as wood floors, limestone tiling and marble backdrops in the bathrooms and kitchen.
While Victorian row houses compartmentalised living, Warriner Garden flows zonally, using glass panes and a sunken terrace and courtyard to connect living spaces on the lower ground floor. Bi-folding doors look out over this space above, amplifying light, while at the rear, the garden steps down onto another walled courtyard.
These surprising, tranquil spaces capture light and offer retreat within the confines of the home.