Located inside the former Canadian embassy, this Athens hotel is a slick piece of modernism in the heart of one of the city's most high-end neighbourhoods.
The ancient Acropolis site is just two miles away from The Modernist, meaning views of the Parthenon can be enjoyed, drink in hand, from the hotel's rooftop garden. The space also transforms into an open-air cinema.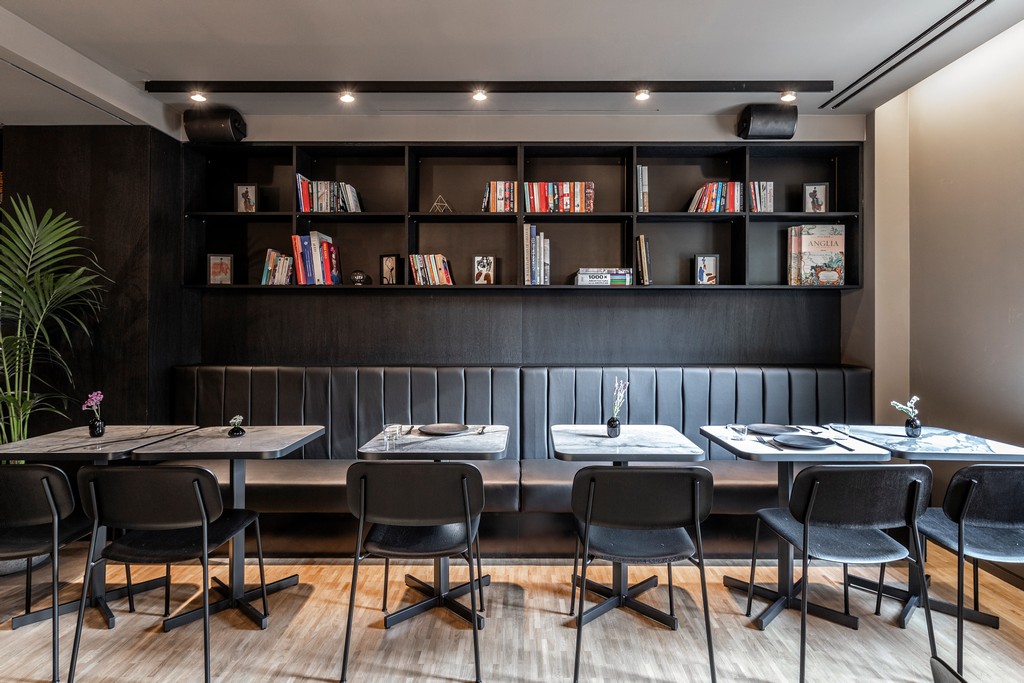 FORMrelated transformed the building for its new role, and clean lines are the order of the day across its interiors. Public spaces go heavy on black marble, dark timber, glass, and brass details, with bright orange custom-made tub chairs and long sofas filling the lounge. Bedrooms embrace a restrained palette of dark greys and pinks, with metal accents adding a touch of industrialism.
The shops, galleries, bars and museums of Kolonaki surround the Athens hotel, which plans to host events and workshops with guest artists. Pieces by local designers and creatives are also dotted around the spaces, in the form of ceramics and wall artworks. The Modernist's 38 rooms range from S to XL, with the biggest offering its own terrace, vinyl collection, drinks trolley and outdoor hot tub. Prices start at £135 for a small room.
Ioannou Gennadiou 4, Athina 106 76, Greece