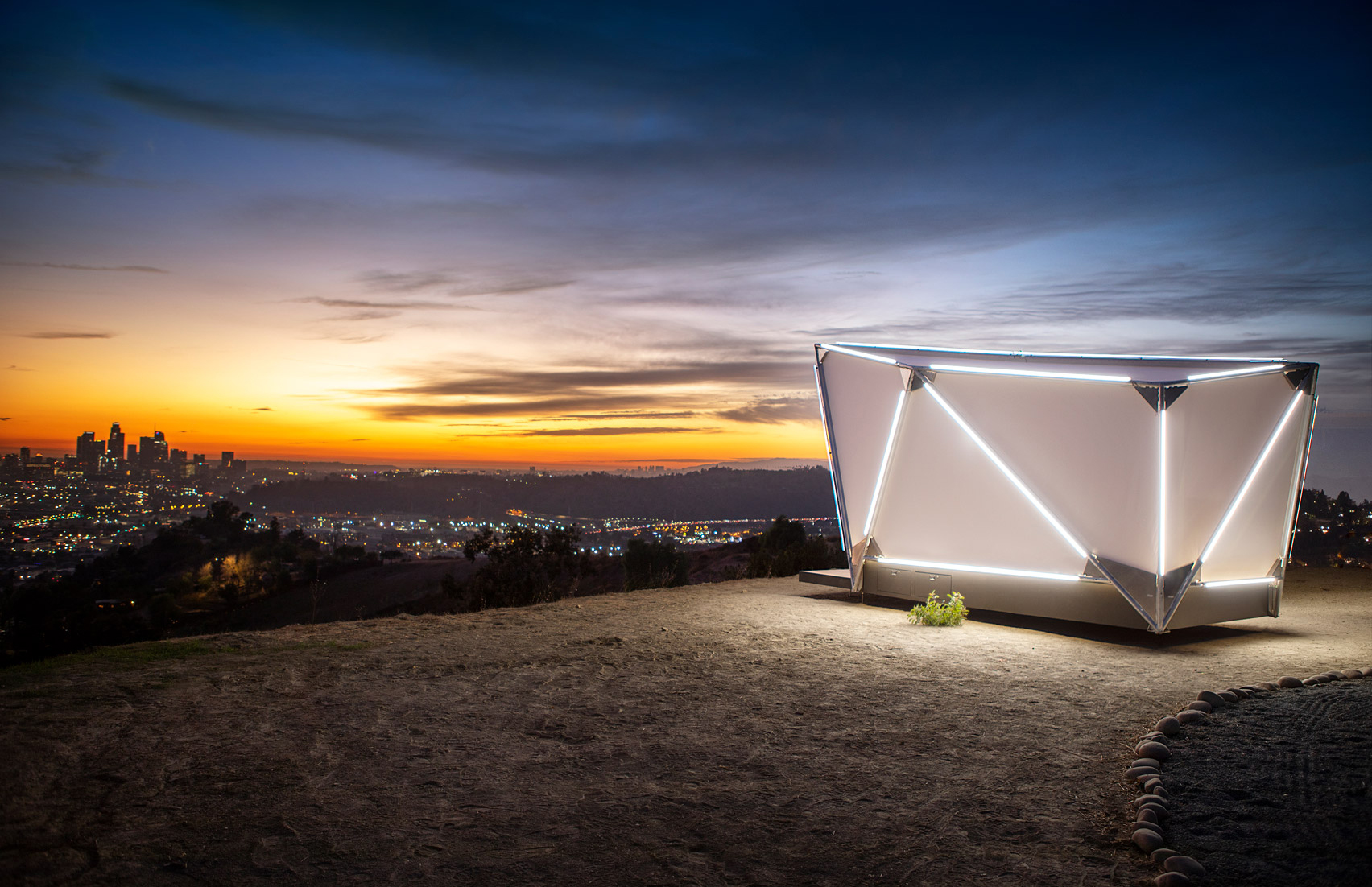 Space travel was the inspiration for this flat-pack cabin by prefab company Jupe, which offers a futuristic alternative to tents.
The pod is a step up from the usual canvas teepee, supported by a set of illuminated LED rods that emphasise the Jupe's sci-fi appearance after the sun sets. Jupe founder Jeff Wilson has joked that the cabin's blueprints were beamed out from the last transmission of the 2001: A Space Odyssey monolith.
As well as its striking appearance, the pod offers a few extras that go beyond the most souped-up yurt. Its birch flooring lifts to reveal storage space for guests' belongings – including enough room for 10 suitcases – while solar panels and battery packs power WiFi and USB ports. Those that want to amp up the futuristic vibes can also request extras, including voice control.
The company says Jupe takes a few hours to assemble, with its raised foundation meaning it should work across various terrains. The cabins are available to pre-order, with a starting price tag of $17,500. Jupe expects to begin delivery in March 2021, and plans to tour some of the pods through California and Nevada.