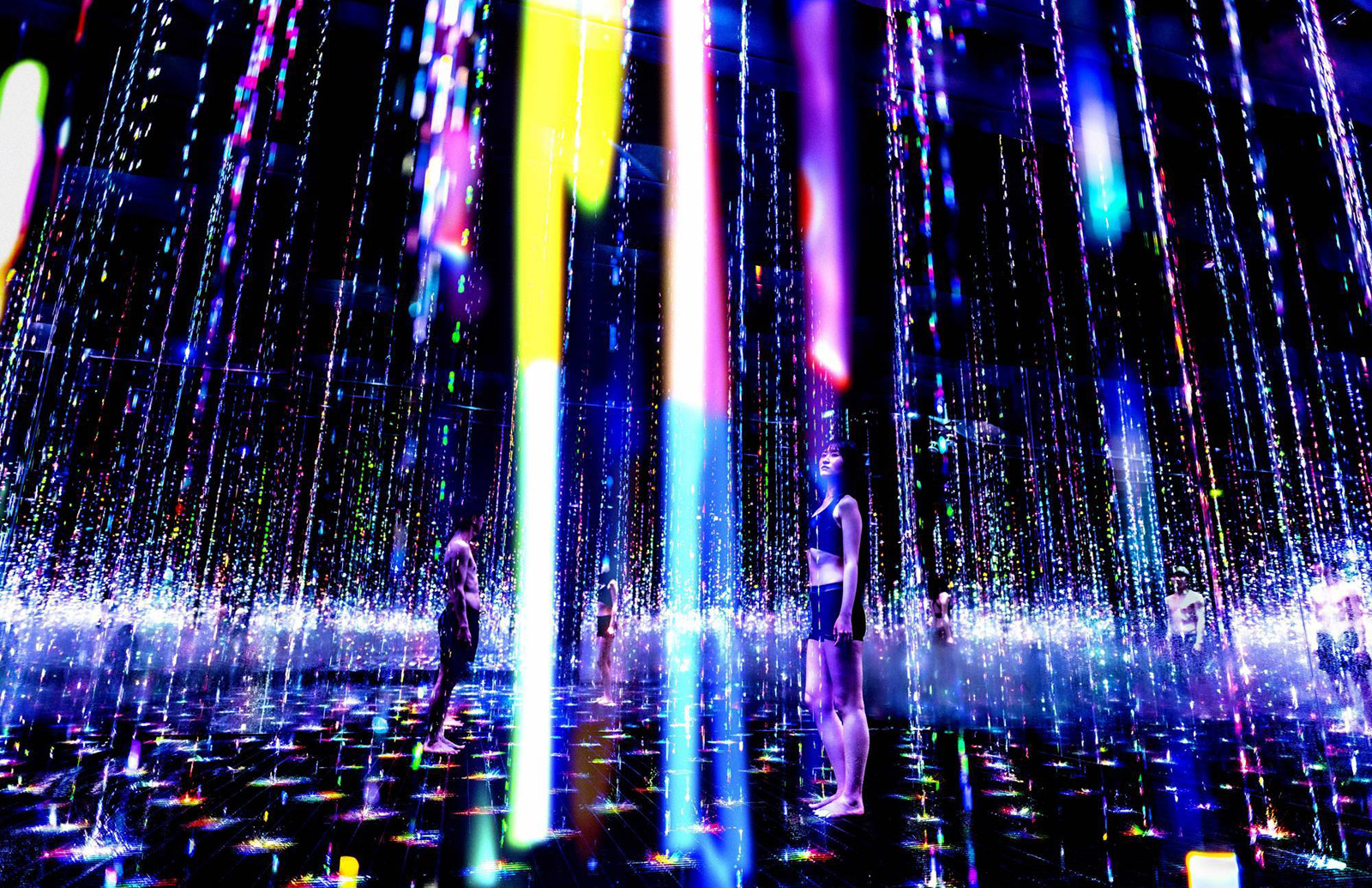 Japanese collective Teamlab's latest Tokyo exhibition lets viewers immerse themselves in digital artworks while they enjoy a meditative steam and soak.
Reconnect: Art with Rinkan Sauna Roppongi was created in collaboration with social media platform Tik Tok and will run for six months at the public bathhouse from 22 March until 31 August 2021.
The exhibition comprises an interconnected sauna, cold bath and art submersion area, where bathers can relax and refresh while immersing themselves in the collective's colourful creations while under the influence of a sauna trance'.
A sauna trance is said to be a neurological state achieved by alternating between hot and cold baths, heightening physical sensation, emotional euphoria and expanding the mind.