History comes alive inside storied mountain home Türalihus, whose peeling walls and frescoed ceilings date back to the 15th century.
The Swiss townhouse sits in the small village of Valendas, on the banks of the Rhine in the Safien Valley and is it is one of the most architecturally significant buildings in the area. Türalihus was first constructed in 1485 and has been expanded a number of times, meaning its interiors – which contain many of the original furnishings, mouldings and fixtures from the renaissance and baroque periods – offer a visual timeline of the area's development.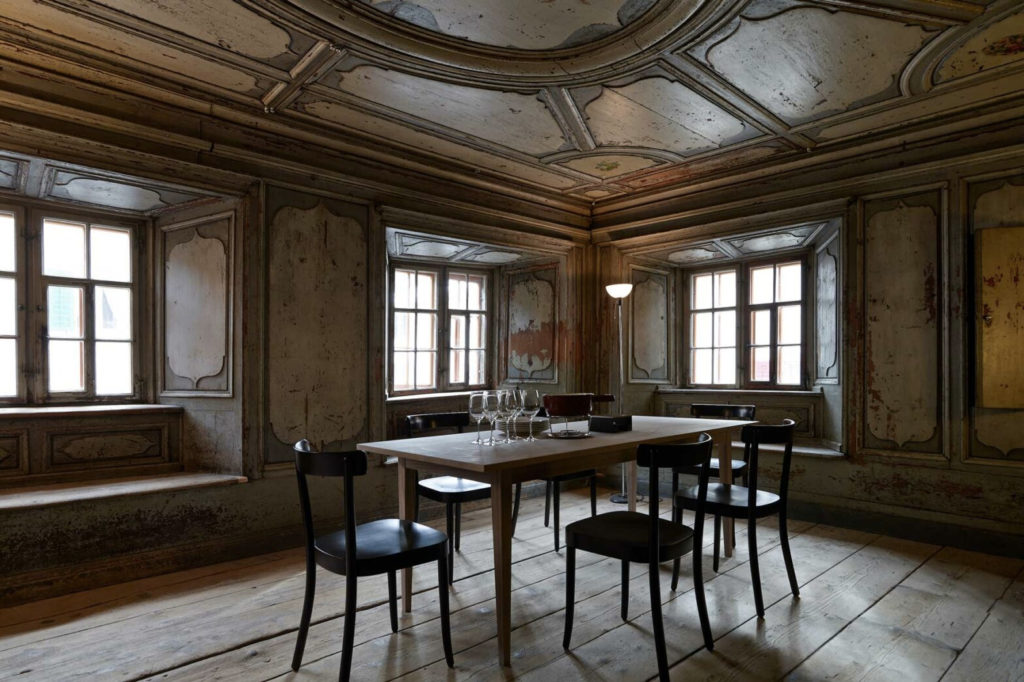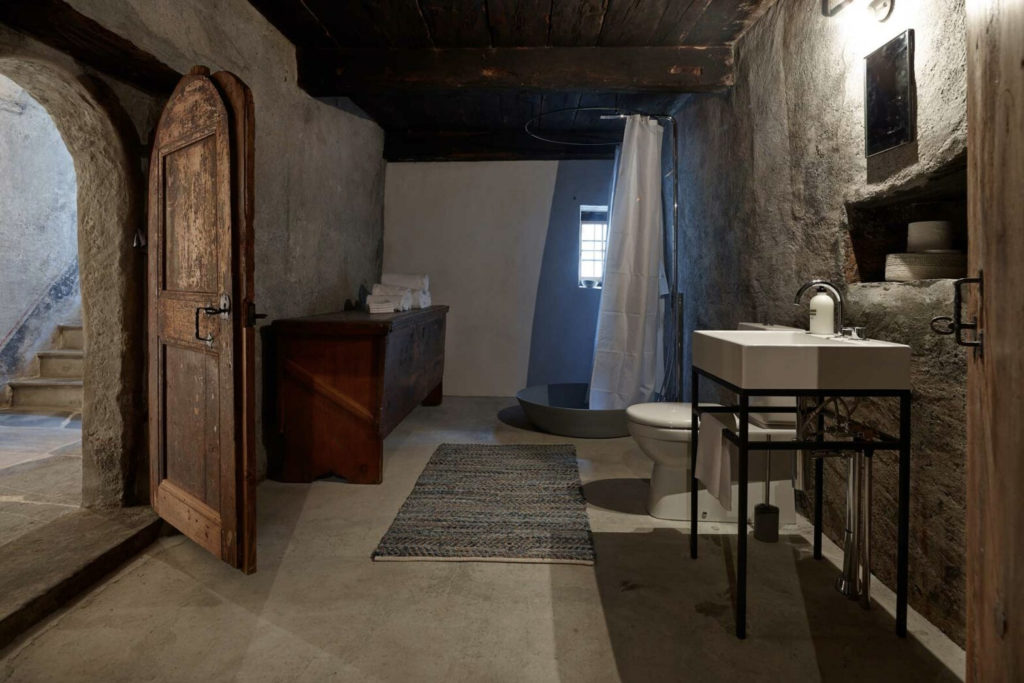 But it's not all been glitz and glamour: abandoned during WWII, the property fell into severe disrepair and several attempts to rehabilitate the structure floundered. Enter the 'Stiftung Ferien im Baudenkmal', which acquired it in 2007 and enlisted Capaul & Blumenthal Architects to preserve the townhouse's historical fabric while altering the bare minimum.
Signs of wear-and-tear are badges of honour: soot-blacked walls in the kitchen, historic fireplaces, painted wood panels and stone steps are all preserved while the bathrooms and kitchen mechanisms have been updated, in synergy with the 500-year-old house's older elements.
Now available to rent via Urlaubsarchitektur and ferienimbaudenkmal.ch with POA, the Swiss holiday home has been divided into two apartments. The first-floor dwelling sleeps four, while the larger apartment – occupying the second and third floors – sleeps up to seven. They can be booked together or separately.