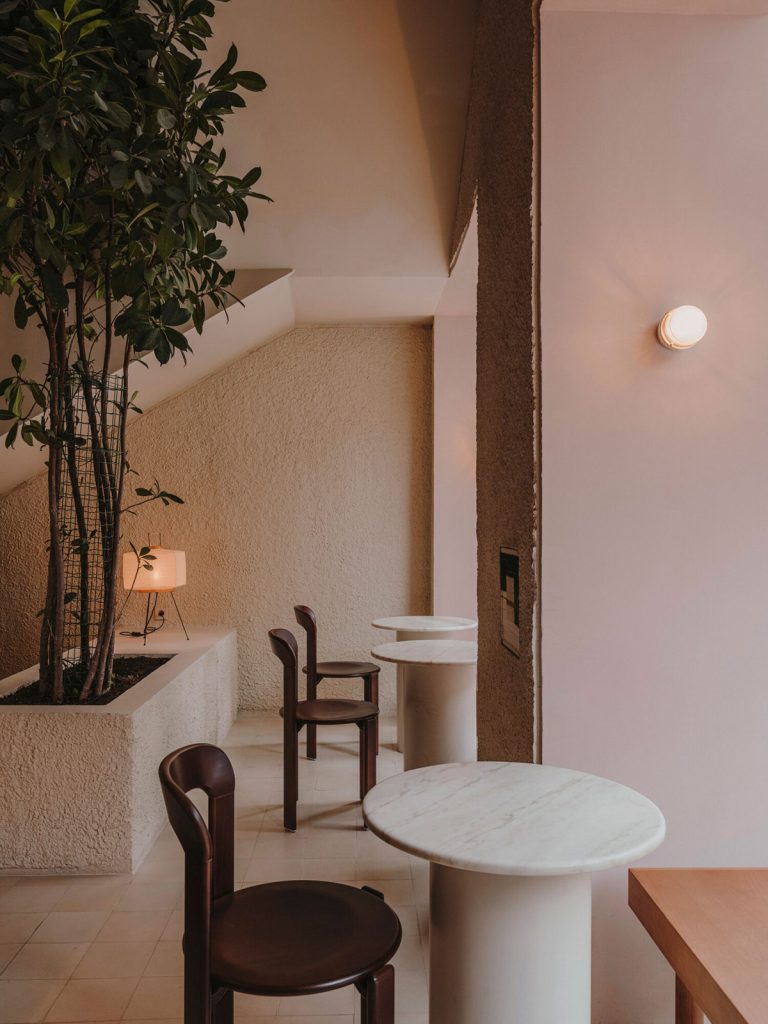 Madrid is not impervious to the rusty, rosy palette of the moment. At the Llama Inn, a Peruvian restaurant just off Paseo de Recoletos, brothers Luis and Lorenzo Gil of local studio Plantea paired naked plaster and cherry-toned woods with hydraulic tile in contrasting blush and terracotta. Yet they cannot hide their local origins: this South American ceviche-and-pisco bar is thoroughly a product of Europe.
The Gils styled the spaces quietly, so the midcentury furnishings live comfortably within their low-lit surroundings. Select pieces by Charlotte Perriand and Spanish legend Miguel Milá complement chairs in chrome-plated steel and folded plywood by Egon Eiermann. Textile art by New York-based Turkish artist Betil Dagdelen is set into the stucco walls like mosaic. She headlines the contemporary designers helping to set the space in the now. Intimate corners with furniture by Czech maker TON are customised with Muller van Severen lamps or accessories by HAY.
C. del Conde de Xiquena, 2, 28004 Madrid.