Patterned wall hangings and tiled floors speak to the myriad local influences of the area at the newly opened Soho House Austin in Texas.
Located on the city's South Congress Avenue, the member's clubhouse spans two floors and includes a Spanish-style roof terrace, set beneath a wooden pergola and planted with trees and cacti.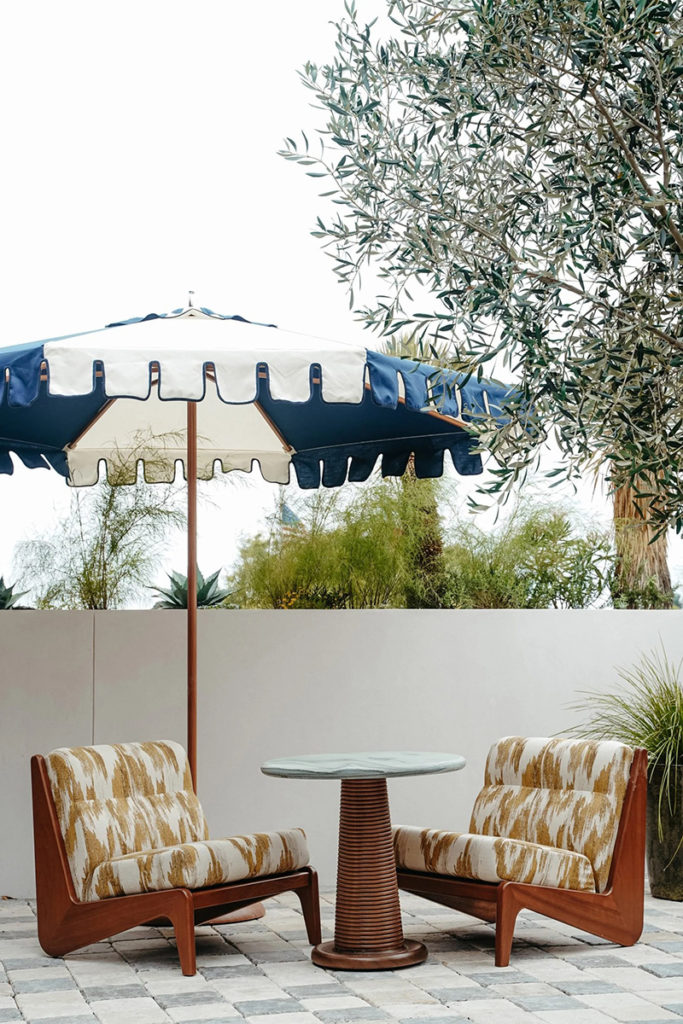 Local Austin artists and craftspeople have contributed furniture to the interiors, including murals based on ancient mythology and patterned pool bed fabric inspired by Mexican heritage.
As well as a screening room lined with velvet armchairs and cashmere blankets, and a restaurant, Soho House Austin offers 46 bedrooms for guests to stay in. These bring together a mish-mash of styles, with vintage furniture, limewash walls, and bathrooms complete with a copper tub for soaking in.