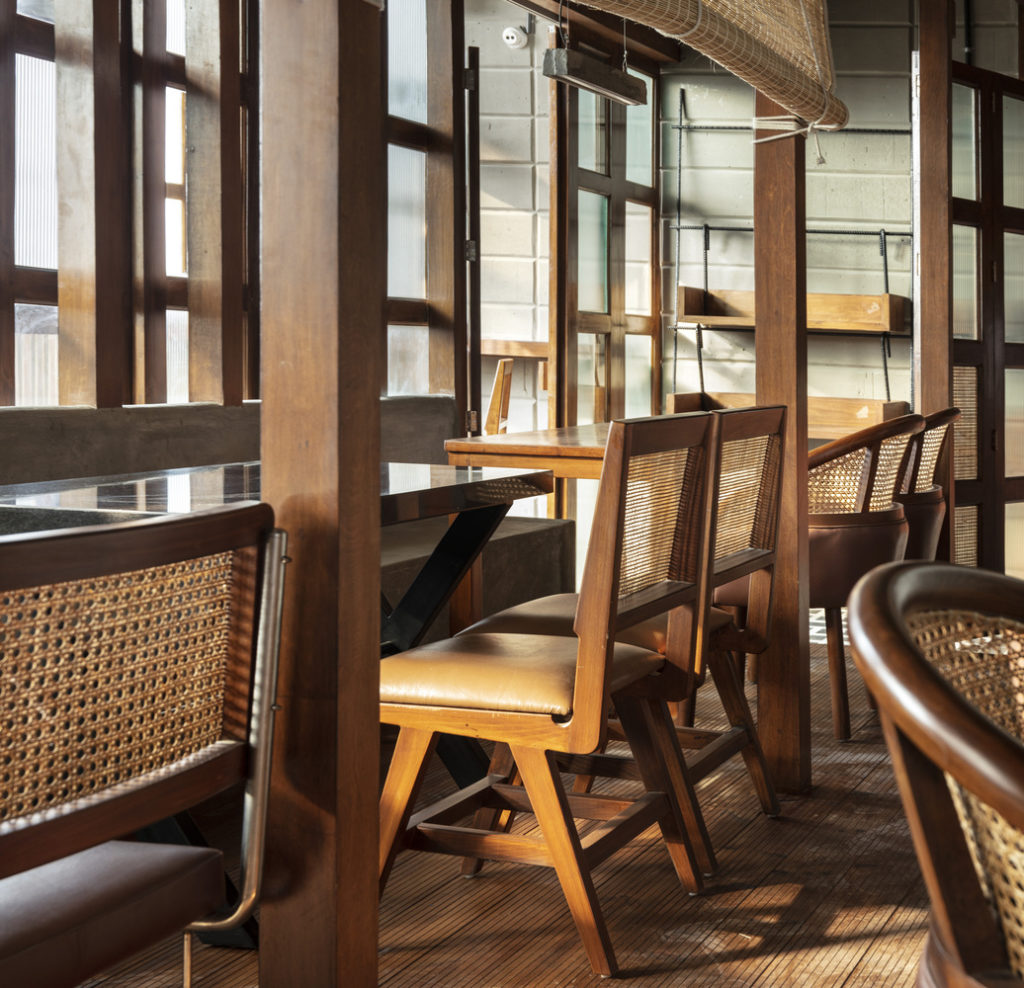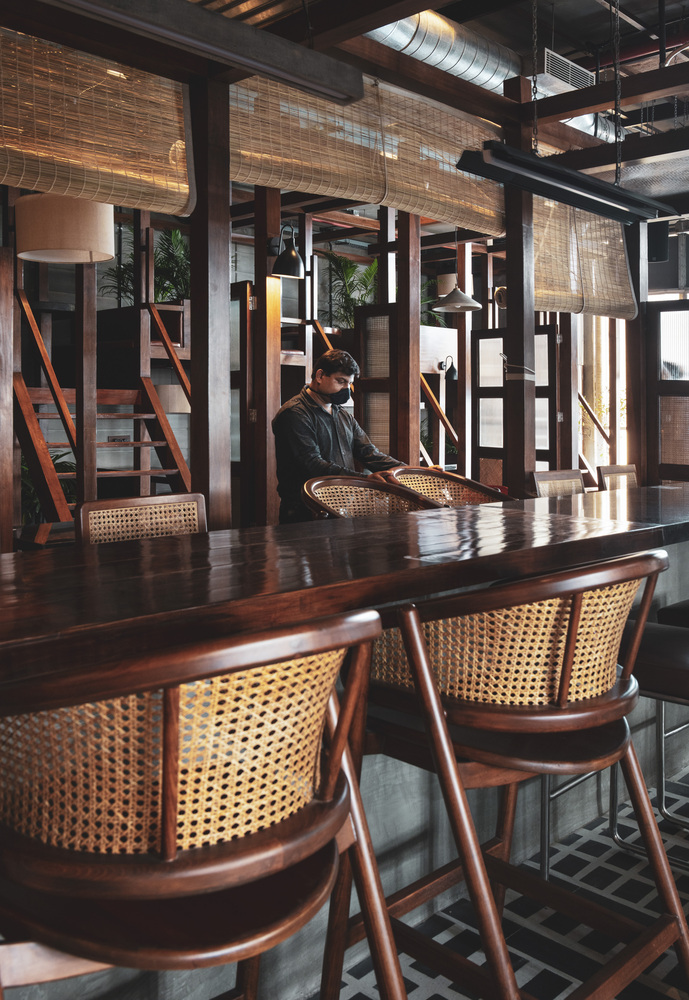 Two-storey booths and sliding partitions keep diners safely apart at New Delhi's Social – India's first restaurant designed with Covid in mind.
Local studio Renesa created the space, which is partly inspired by the busy streets, alleyway shops and stilted homes of Vietnam – albeit reimaged to enable social distancing.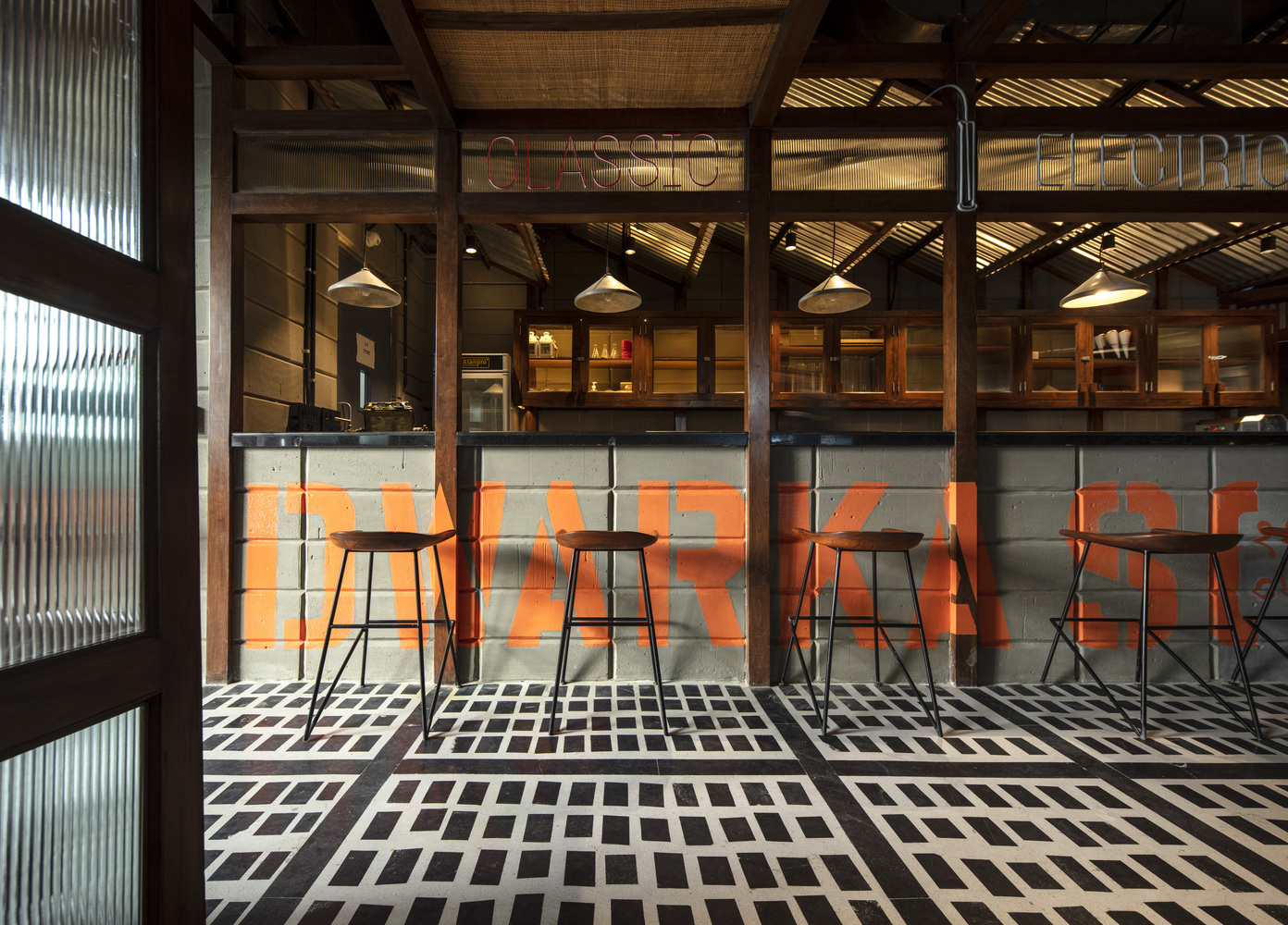 Wood plays a significant role in the restaurant's interiors, creating raised seating areas that stack diners on top of one another, and also forming folding and sliding screens that enclose guests in what the studio describes as 'pockets of privacy'.
Fluted glass helps the light filter through Dwarka Social, and monochrome floor tiles – which mark out six-foot-wide walkways – and splashes of greenery enliven the interior palette. It's a glimpse at what the new normal could mean for restaurant design.
Dwarka, New Delhi, Delhi, India