Glass walls and clean lines frame views over the Hollywood Hills at this classic midcentury home designed by Richard Neutra – now available for rent.
The house dates back to 1958, but has undergone a recent renovation which restored much of its original design – and added a backyard pool.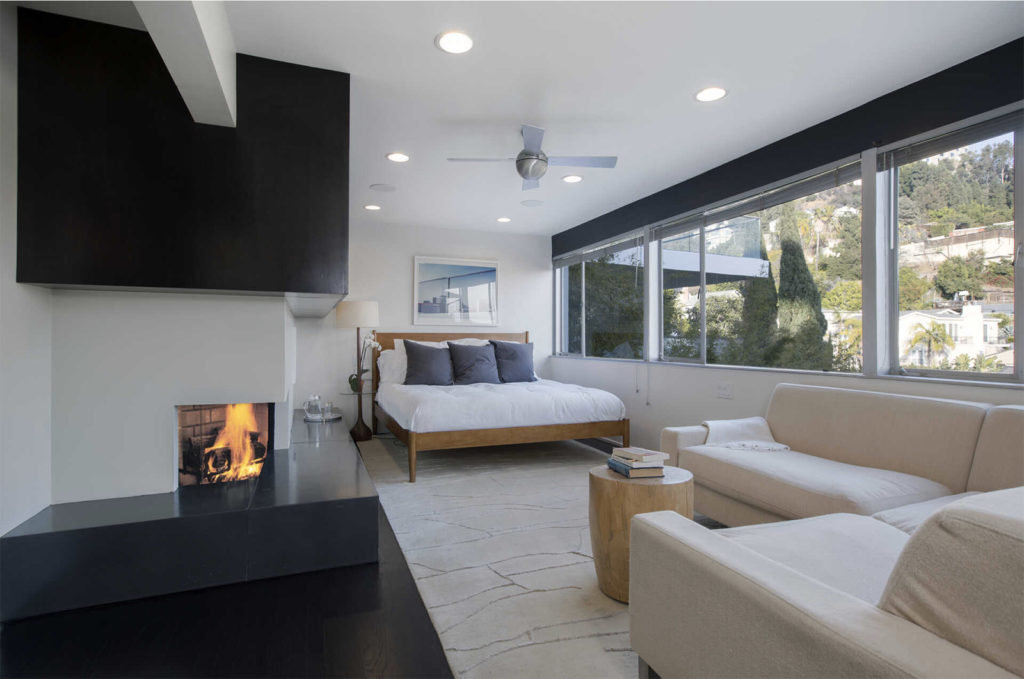 Lew House might look compact from the front, but it's a different story once you've closed the front door. The Los Angeles property – available to rent via The Agency for a hefty $26k a month – stretches across three levels, dropping down and into the hillside. Glass walls frame rooms which are decked out in dark wood floors and midcentury furniture to match the architecture.
As well as the three bedrooms of the main home, the bottom level of the house includes newly added guest accommodation, which has a separate entrance. Sunset Strip is close by, but its bright lights can also be admired from a distance on the house's covered terrace.