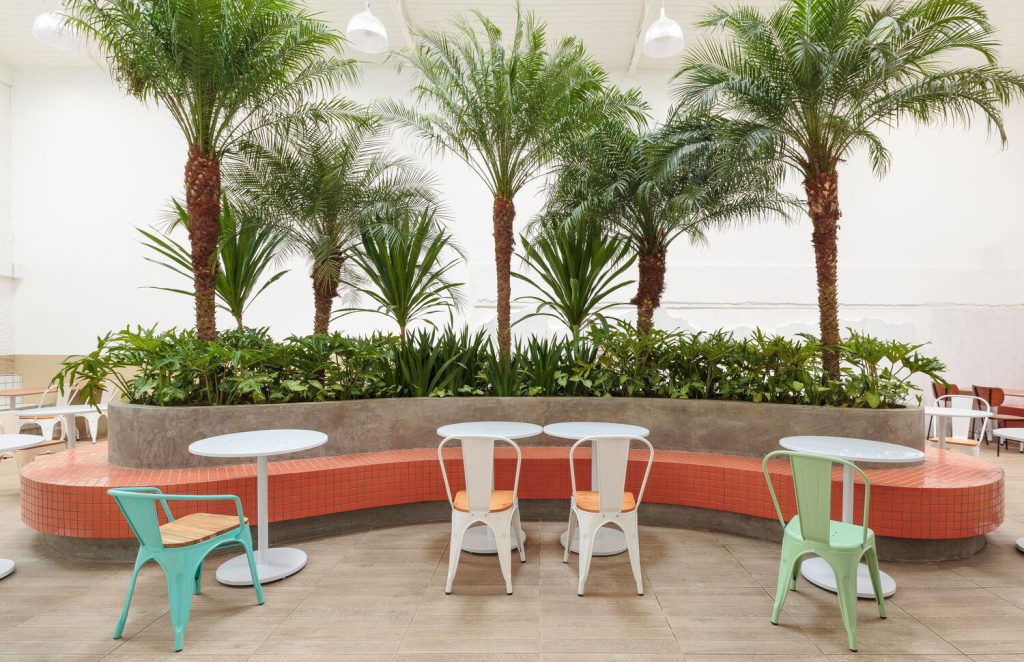 Reuse, recycle and restore was the mantra for Restaurant Salu's new wing, Galpão Salu, which uses vintage furniture, bright colours and some clever renovation to turn a parking lot into an airy dining space.
KAS ARQ Architects oversaw the transformation, embracing the car park's existing materials and features, preferring to refurb what was there instead of implementing major structural changes.
The centrepiece of the restaurant's new dining room is the oasis-like bench at the heart of the space, made from reclaimed bricks and covered in bright orange tiles. Tall palms grow from the middle of the seating, emphasising the space's high ceilings.
The design team sourced the rest of the furniture from auctions, bringing together a mish-mash of metal and wooden seating and cafe tables. A central cafe connects this new dining room with Restaurant Salu's existing space, framing the entrance in glossy green tiles.
Rua Tabapuã, 1446 – Itaim Bibi, São Paulo – SP, 04533-005, Brazil