Beyond Palm Springs' flamboyant midcentury homes, the holy buildings peppering the desert landscape reveal another dimension of the city's architectural makeup. Constructed between the 1950s to early 70s, these Modernist churches experiment with the archetypal forms traditionally used in Christian chapels.
Designed by pioneering architects, such as Albert Frey, William Cody and Hal C Whittemore – the brilliant minds behind the millionaire playhouses that have become synonymous with the region – these sacred spaces were designed for the everyone. Ordinary members of the congregation could rub shoulders with the likes of Dwight D Eisenhower, Frank Sinatra, and Elvis Presley, who worshipped in the Palm Springs churches.
With Modernism Week underway, take an armchair tour of the Modernist churches of Palm Springs.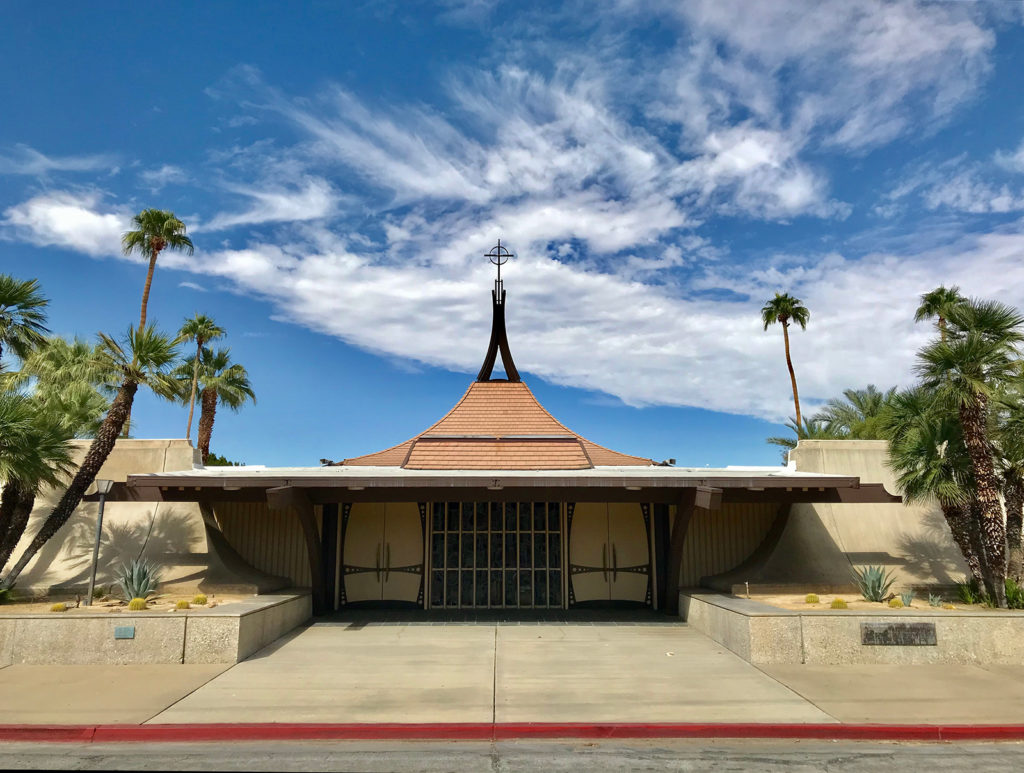 'Sacred Places – Self Driving Tour of Palm Spring's Midcentury Churches' takes place during Modernism Week on 24 February, with tickets priced at $40
Read next: 9 legendary musicians' homes you can visit