A Peter Stutchbury-designed home has listed for AUD 3m in Mulbring, New South Wales, and it's arranged like a giant architectural sundial.
The Hunter Valley property is divided into four sections, which are wrapped around a grassy open courtyard and positioned so that the path of the sun moves across the rooms of the house throughout the day. The master bedroom is bathed in the early morning sun, while the home's other bedrooms catch the last rays of the sunset.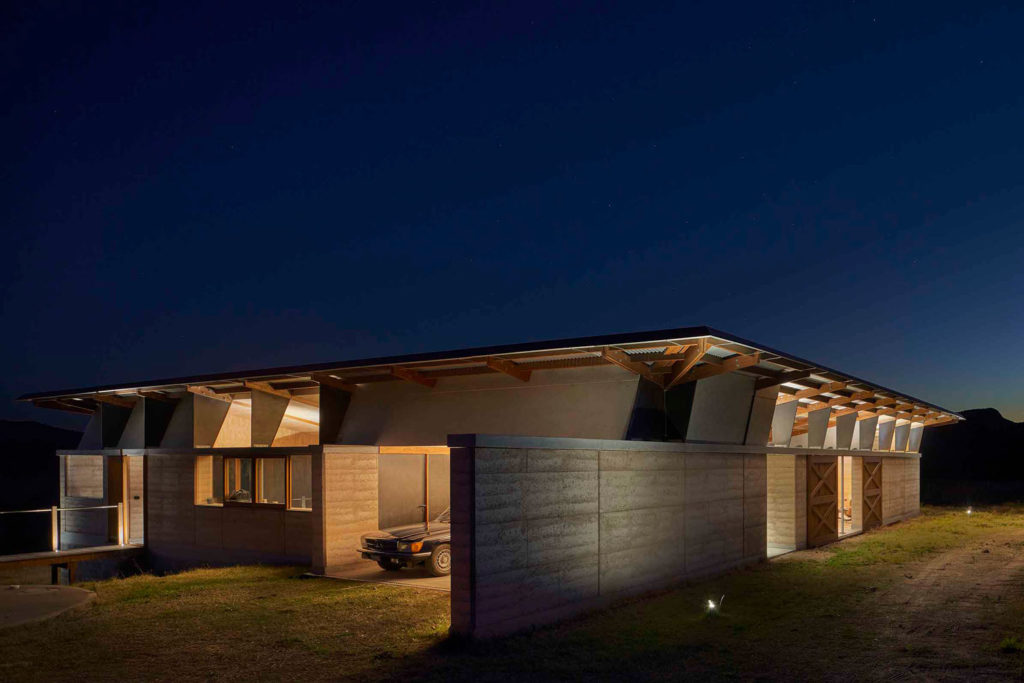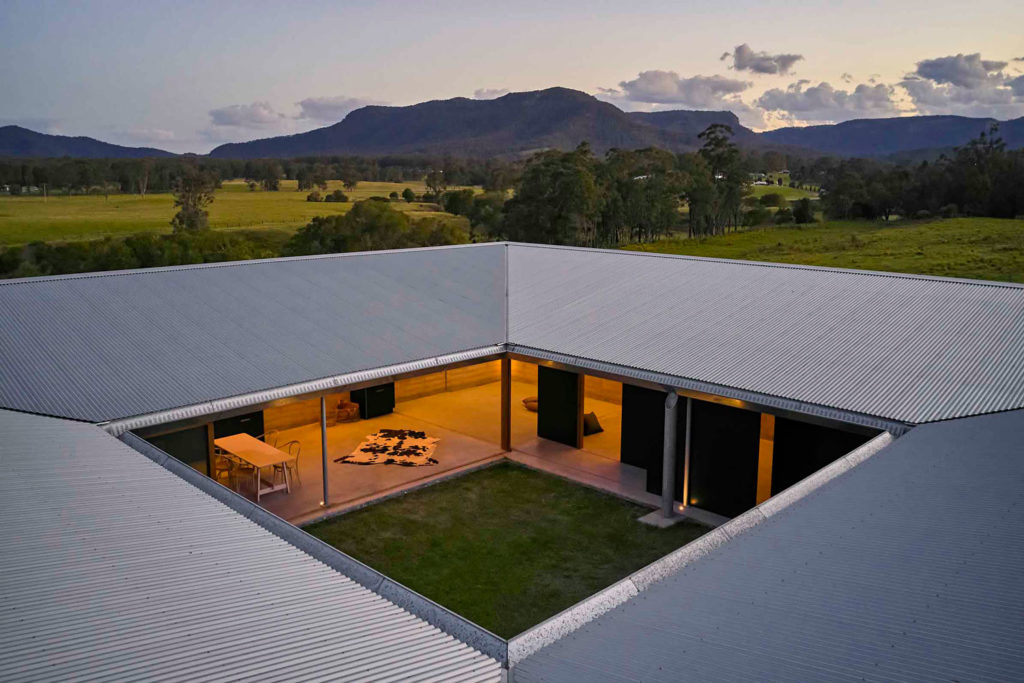 Peter Stutchbury created the four-bedroom NSW property as a kind of 'inside-out' take on the verandahs of traditional countryside villas. Corrugated roofs slope downwards to the central courtyard, while vast wooden barn doors open the property up to the rolling hills outside.
Inside, the Australian architect has mixed textures, combining rammed earth walls with concrete floors and copper fixtures.
Sacred Mountain House is listed with Modern House.