It wasn't just the clothing that was drenched in bright colours at fashion designer Roksanda Ilinčić's AW19 runway show in central London…
The designer enlisted London-based art collective Troika to design the set of her catwalk show yesterday inside The Old Selfridges Hotel. It featured a salt-covered walkway and large photographic foils that cast rainbows of light onto the audience.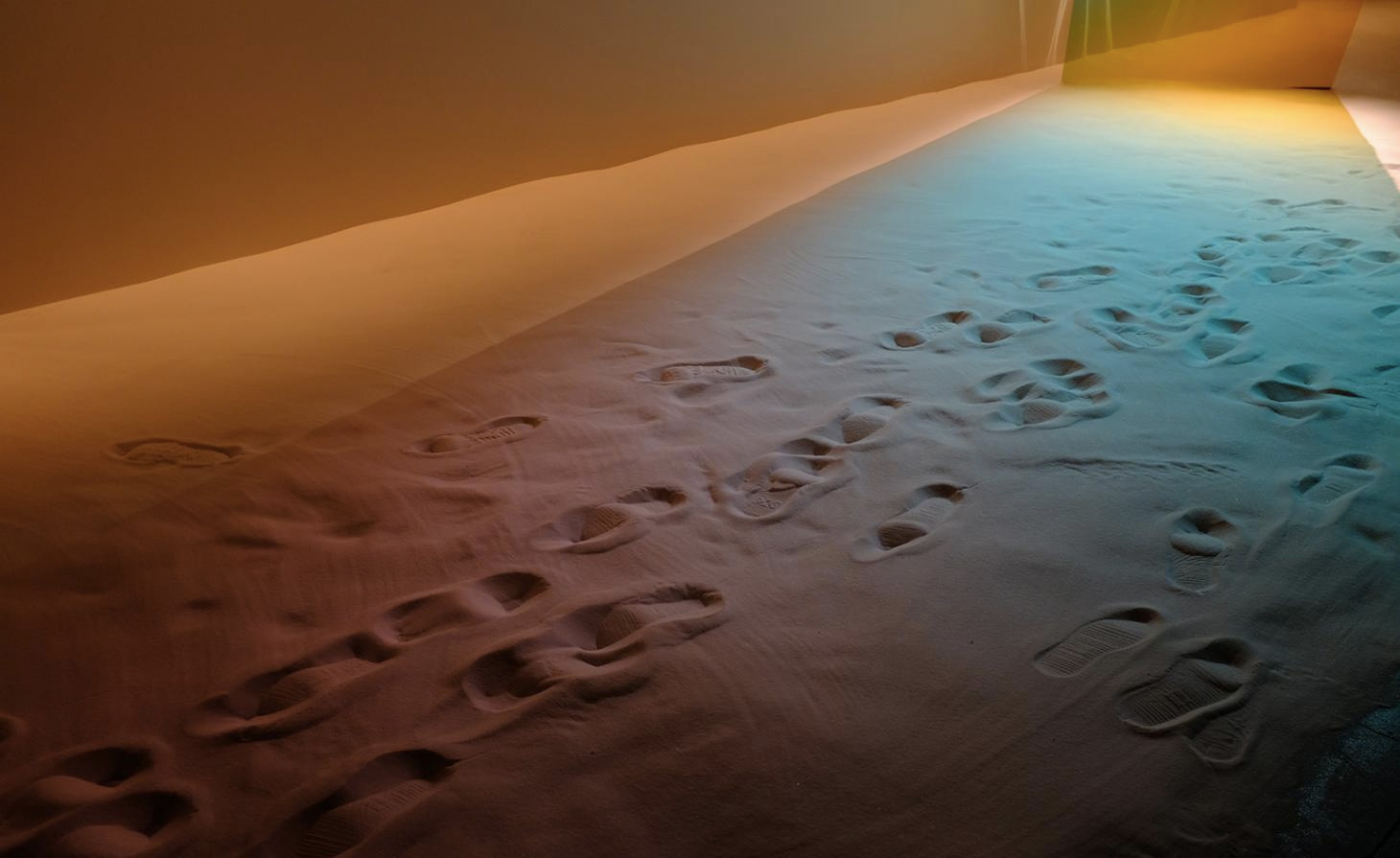 Troika – founded by artists Eva Rucki, Conny Freyer and Sebastien Noel – drew on their Barbican installation, Borrowed Light, for the runway design, which echoes the bright pinks, yellows and blues of Roksanda's designs. Meanwhile, white lightboxes provided a backdrop for the kaleidoscopic bands of colour.
View this post on Instagram
View this post on Instagram
View this post on Instagram
Read next:  Pioneering fashion designer Karl Lagerfeld has died