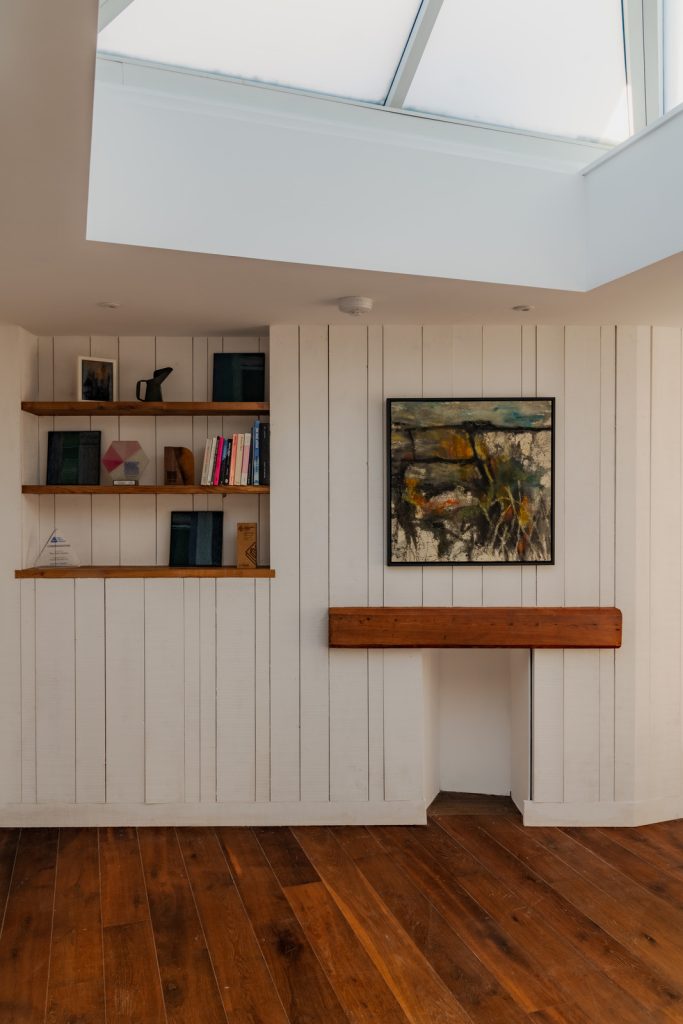 This small but charming Bath home proves even if square footage is limited, character can still come in abundance.
Located on Morford Street in the historic city centre, the 860 sq ft Bath property has been renovated by Hewitt Studios and cleverly blends old with new. From the street, its modest facade offers little hint of the surprise ahead.
Stepping over the threshold and beyond the lobby is a soaring volume crowned by a pitched, trussed roof with skylights that flood the space with light. Meanwhile,  a flexible space at the rear also boasts a pyramid roof light, with views south across the city skyline, and sash timber windows.
Next is the kitchen – very much the heart of this property; it's been custom-designed with plenty of bespoke joinery, including cabinets and open shelves, cross-cut timber panelled walls, and thick oak shelving set into the alcoves.
The building currently has commercial status, with planning permission granted for its change of use as a two-bedroom residence, with minimal work required to convert it into a home.
Hewitt Studios has left exposed sections of Bathstone across the building, recalling its storied past.
The Modern House is listing the Somerset property for £495,000. Bath city centre is five minute's walk, while the train station is within 15 minutes. The Margaret's Buildings (featured earlier this year) are nearby, as are The Circus, The Royal Cresent and many coffee shops, stores and restaurants.