Medina and mountain views can be drunk in from the rooftop of this refreshed Marrakech riad which is a stone's throw from the Dar El Bacha Palace in the city's Derb Tizguarine neighbourhood.
A grand entrance leads into the central patio courtyard of the Marrakech property, which is capped by a glass cupola, and branches off to the kitchen and lounge. Head up to the staircase, and there are three bedrooms on the first floor.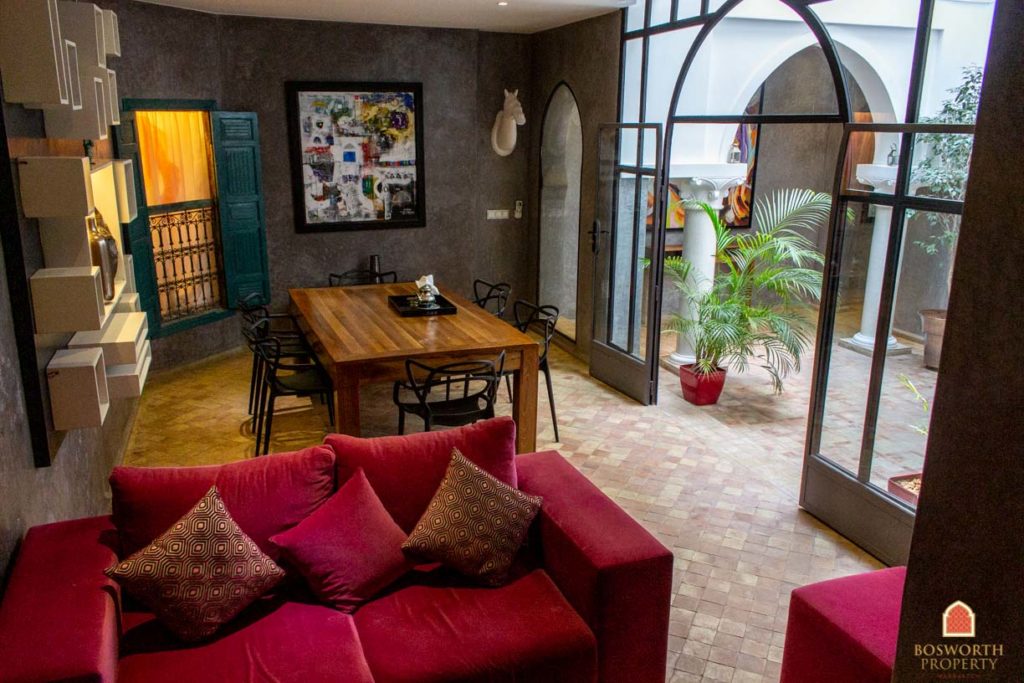 On the second floor is a hammer and massage room, and a terrace complete with a covered deck, outdoor bar and a big jacuzzi.
The riad has been refurbished in a modern, eclectic style, though the building's history can be found in North African tiling and brick. But the star of the show is undoubtedly on the roof, where the terrace has panoramic views over the Palace and the Koutoubia, Medina and High Atlas mountains in the distance.
Bosworth Property Marrakech has the listing, with the Moroccan property asking for €400,000.