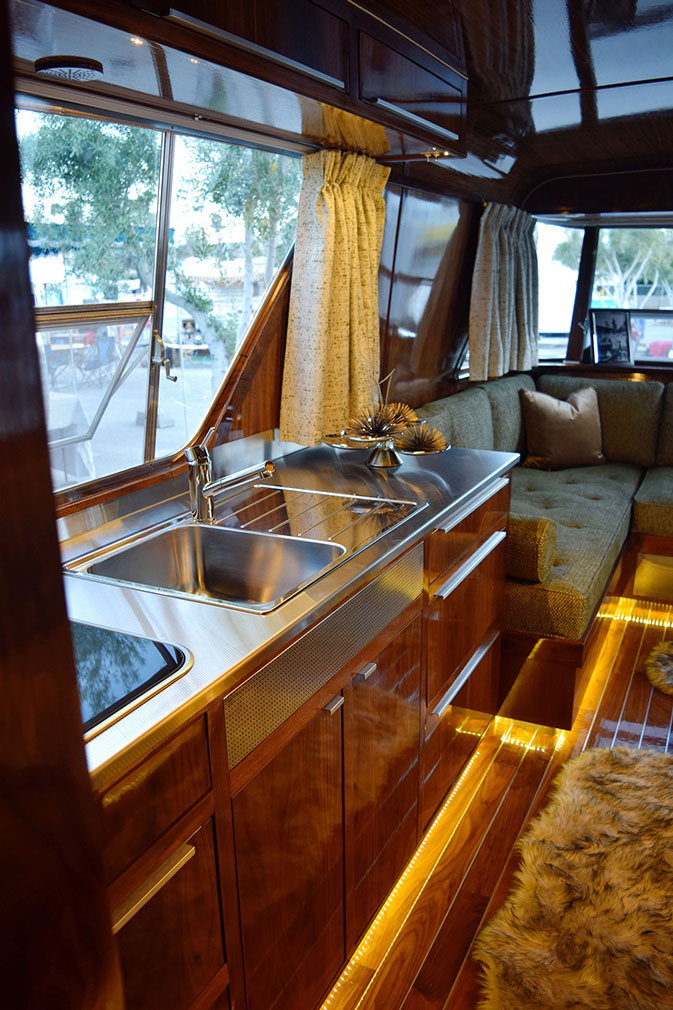 A rare and fully restored 'Holiday House Geographic' midcentury trailer is for sale – and it offers a taste of modernist living on the open road.
Only seven of the fibreglass caravans – designed by industrial engineer Chuck Pelly in 1962 with an original price tag of $8,500 – were ever made and only two thought to still exist.
Following its renovation by Oregon-based Flyte Camp, the four-berth Model X trailer is now for sale, priced at $250,000.
It features an aluminium and wood frame, in a champagne and moss green colourway. Interiors meanwhile feature walnut surfaces and aluminium details, and moss-coloured upholstery and teak flooring.
Read next:  Midcentury inspired 'tiny home on wheels' is yours for $145,000