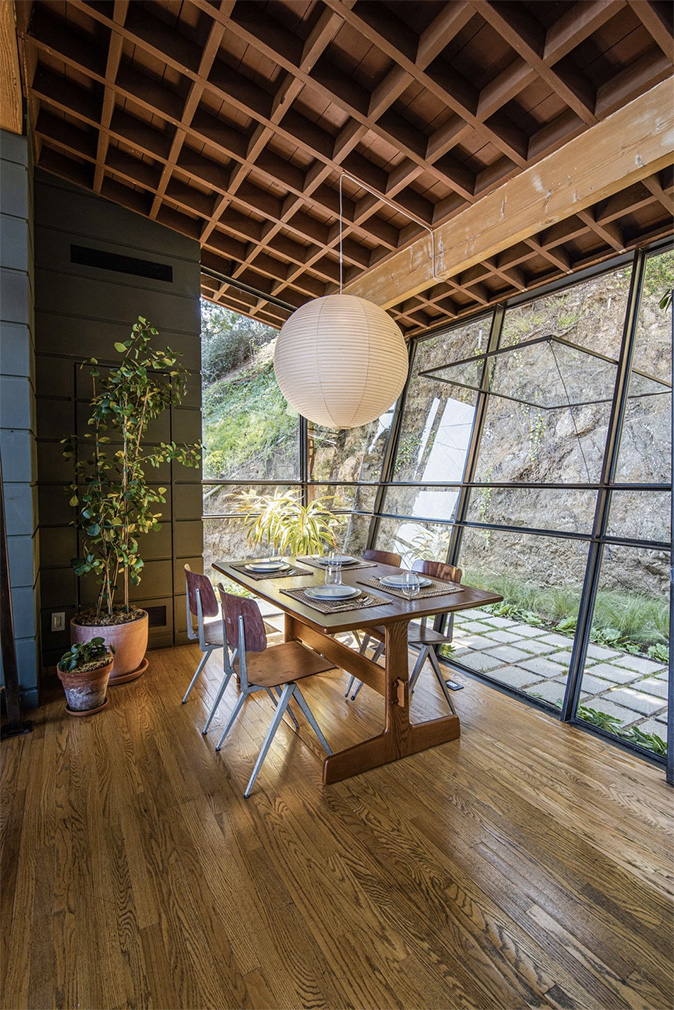 The modernist live/work home of architects Quincy Jones and Ruth Schneider is for sale in Lauren Canyon for $2.715m after a top-to-toe renovation.
The newly-wed couple built the A. Quincy Jones House & Studio in 1938 to tread lightly on its twin hillside plots, which are covered in native scrub. Half of the 2,156 sq ft complex was used as the couple's home, while the other would become Jones's first architecture studio.
Private members club Spring Place renovated both of the midcentury modern units – for sale via The Agency. They are connected via a walkway, and each retains original midcentury features such as box-beamed ceilings, exposed steel beams, full-height brick fireplaces, period cabinetry, and wood panelling.
The building's sloping floor-to-ceiling glass walls look onto the rocky hillside at the rear and out over the city at the front, mimicking the topography of the canyon's landscape. The Los Angeles property's timber skin has also been stained green to blend into the hillside's vegetation, minimising its visual impact.
Those interested can also try before buying: the houses rent from $17,500 per month via The Agency.