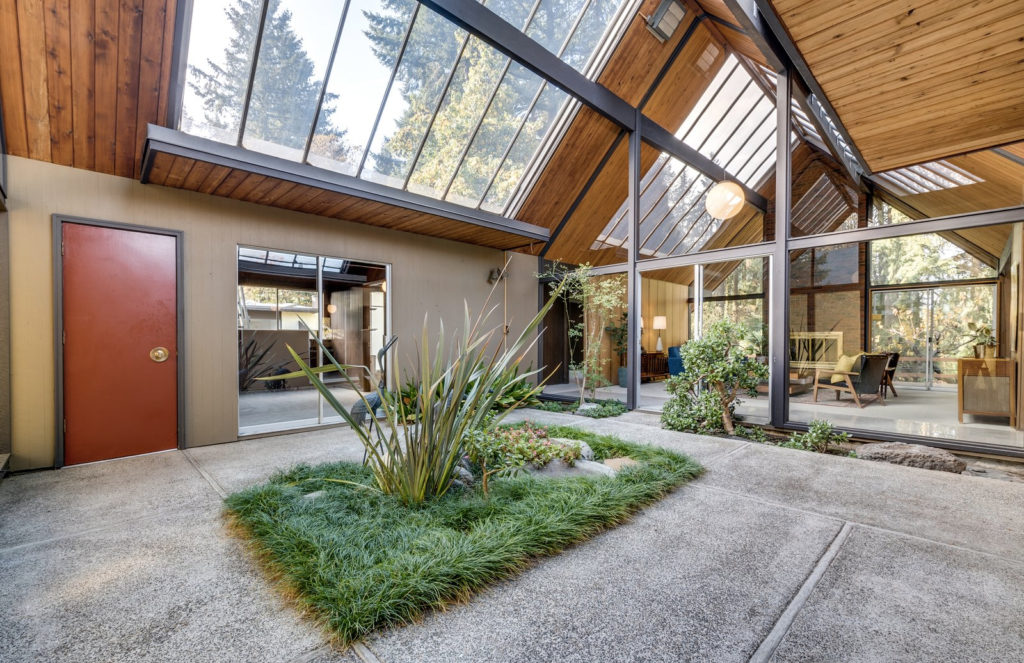 A Robert Rummer-designed home with a soaring glass atrium has hit the market in near Portland in Oregon.
Light pours into the midcentury property thanks to its huge skylights, floor-to-ceiling windows, and pitched roof. Rummer designed over 700 homes in the Oregon area in the 1960s and completed this bolthole – on the market for $699,900 with Marisa Swenson of Modern Homes Portland – in the city's Lake Oswego suburb around 1969.
As with many of his houses, this five-bedroom home brings the outside in: bedrooms and open-plan living areas are arranged around an indoor courtyard dotted with plants and grasses, and wood panelling contrasts the Modernist property's many windows.
Read next: Live/work bookshop hits the market in Portland for $1.5m