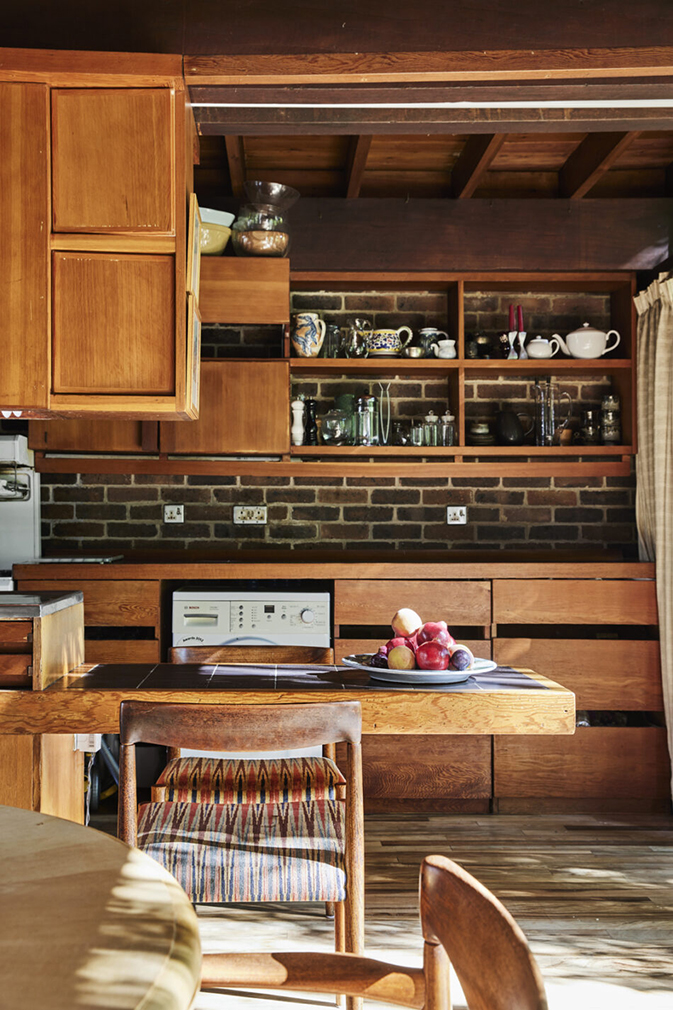 One of the central tenets of mid-century modernism is the idea of indoor/outdoor living, and architect Philip Pank embraced the philosophy full-heartedly at his family's northwest London home, built around a Japanese-inspired garden and willow tree.
Torriano Cottages sits on a garden plot within a historic 19th-century cul-de-sac in Kentish Town. Pank designed the property in 1966, deliberately, though sensitively, juxtaposing the architectural fabric of the streetscape with his modernist brick, post and beam design. Some rooms resemble a greenhouse, with glass walls and steel beams overhead, while others feel more like a warehouse thanks to raftered ceilings and a plethora of jarrah wood and exposed brick.
Pank's predominant use of natural materials is inspired by his love of Frank Lloyd Wright's organic designs with warm, tactile interiors that open directly onto gardens. The London property boasts four such green spaces, but the most impressive is its Japanese-inspired courtyard which doubles as a living room in warmer months with the most spectacular dappled light.
The roof is also a 1,200 sq ft garden with a lawn, conservatory and fish pond, and there are two smaller gardens off the studio and kitchen, which are suitable for growing vegetables.
Torriano Cottages has never been offered for sale before, and Pank worked from a studio in the house until his death. His studio offers a glimpse of his practice, with a mono-pitched beamed ceiling, roof lights and large windows peeking onto the Japanese courtyard.
The Modern House is listing the unique London property for £3.25m. Take a closer look at its spectacular spaces in the gallery above.