For a faction of residents in the Spitalfields neighbourhood of Georgian London, the city's tower-fication has undermined the historic vernacular, evocative of 18th-century industry and community spirit. For developers, it is an opportunity to house young professionals in vertical communities and stretch the financial centre to its outer limits.
The new Stage development attempts to play for both sides. Conceived as a mixed-use development with a central piazza, fashionable retail and 20,000 square metres of start-up office space, it quickly expanded the mandate after archaeologists on a due-diligence mission uncovered remains from the Curtain Theatre, an Elizabethan stage where Shakespeare acted and debuted his early plays.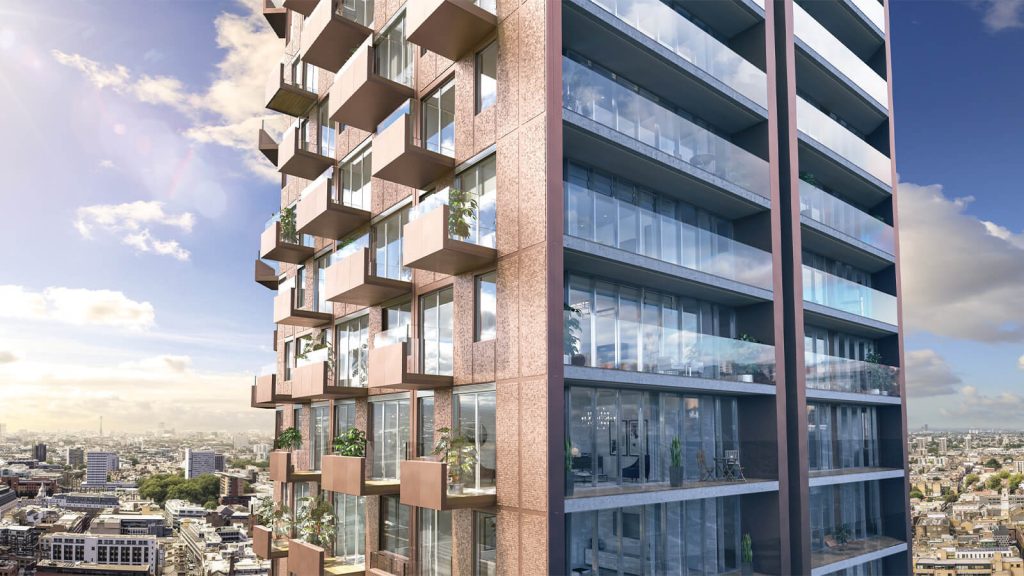 A rethink of the scheme by architects Perkins + Will incorporated a visitor's centre with a glass viewing platform showcasing the excavated framework, believed to have been built in time for a 1577 opening. The name of the project changed to its current incarnation, reflecting the area's claim as the birthplace of modern theatre – and the site of Henry V's premiere. The viewing centre itself will be called the Museum of Shakespeare.
When the 2.3-acre site opens later this spring, the two towers – named The Bard and The Hewitt, after the street behind – will house more than 400 dwellings above the corporate levels and a double-height reception with interiors by designer Nicola Fontanella. (Properties are currently on sale off plan, from £650,000 for a 40-square-metre, second-floor studio.)
Insiders will have a landscaped roof terrace at the foot of the penthouse storeys, and the requisite retail and restaurants will face the public piazza. The short, angular heritage centre will sit between them, within a folded configuration of corrugated, perforated and polished stainless steel panels. Innovative London event planners Bompas and Parr are said to be orchestrating the museum 'experience' along with historians, which will open in a year.
This may not satisfy neighbourhood denizens across the A10, in the heart of Huguenot London, who see only 37 storeys of glass and brick that dwarf the district they've fought to preserve in decades of demonstrating against development. Yet it's possible once the scaffolding has come down that the museum, with an increased audience in place, will emerge as the star of the drama.