Imagine breaking bread at the dining table at this sprawling Sydney home, converted from an industrial bakery by Anna Carin Design.
The Newtown property comprises two adjoined early 20th-century buildings. It was initially a commercial bakery and corner store (and even later, a garment factory) that served the local neighbourhood before Anna Carin imaginatively reimagined it as a five-bedroom home. Its facade – which reads W Dribble 1922 and 1909, respectively – is an assortment of heritage brick, steel, and chimneys and still has the ghost signs from its former life.
Inside, however, the building has been reconfigured to provide vast 749sqm of light-drenched living spaces across two storeys that retain their soaring volumes and industrial feel – albeit softened by polished concrete with underfloor heating and a monochrome colour scheme. Rafters and painted metal trusses are constant reminders of the history's past. However, its free-flowing floorplan is now reconfigured for domestic use.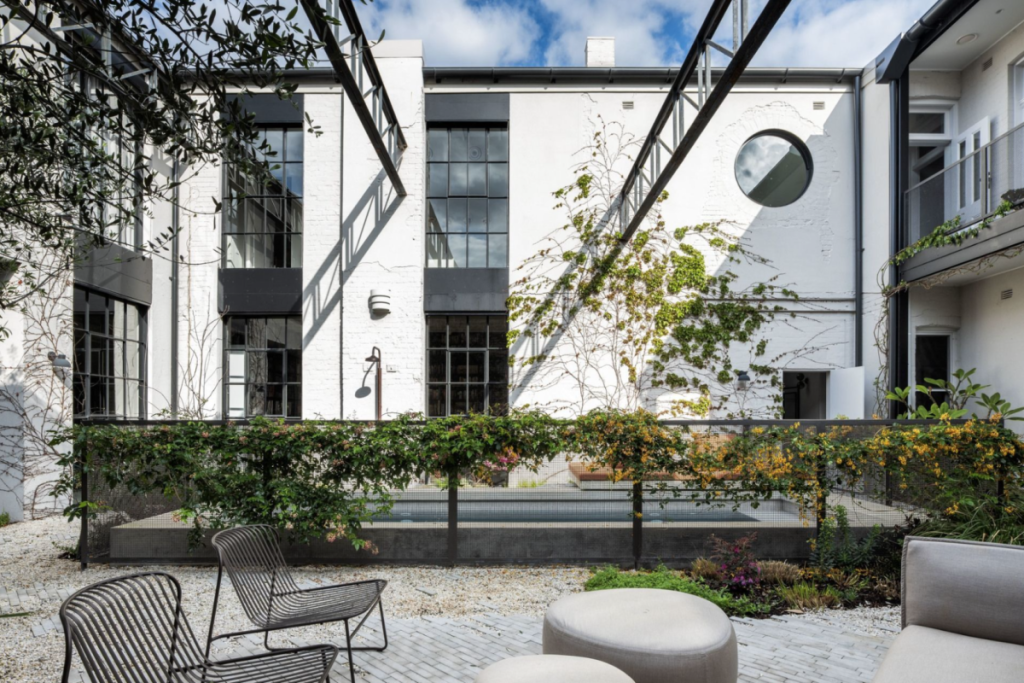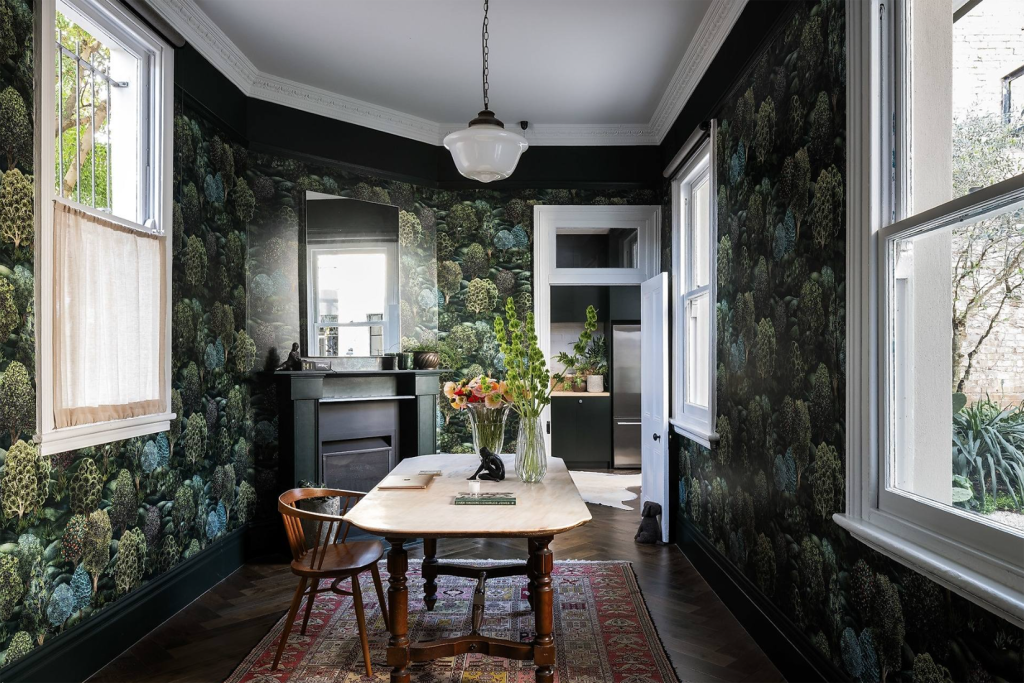 'Nothing could be too crisp, it had to be aged and raw to sit within this industrial setting,' practice founder Carin told Interiors Addict.
The large kitchen is outfitted with bespoke, hand-painted cabinetry and a giant island that merges with the living room. Metal-framed windows and doors have been custom-made for the building, while demolished brick walls were hand-scraped and reused for new walls. The studio also took pains to retain the mix of aged and worn surfaces across the bedrooms and spaces, including timber and exposed brick and layers of patinated paint in the cottage.
One particularly spectacular space is the library, with floor-to-ceiling shelving stacked with 30,000 books.
Landscaping is as important to the project as the interiors. In the leafy courtyard, The Garden Social has introduced planting for bees and birds that envelop the swimming pool, while a vegetable garden is located above a kiln room.
The Agency has the listing for The Bakery, which will go to auction at 3 pm on 7 October 2023.