A waterfront beach house designed by Paul Rudolph in Fire Island's exclusive Water Island enclave has hit the market for $4m.
The pavilion home was built in 1960 on a two-acre oceanfront plot using a kit-design developed by the American architect. Its tawny exterior blends with the dunes and beachscape and is wrapped in a large timber deck and gardens, complete with a private swimming pool.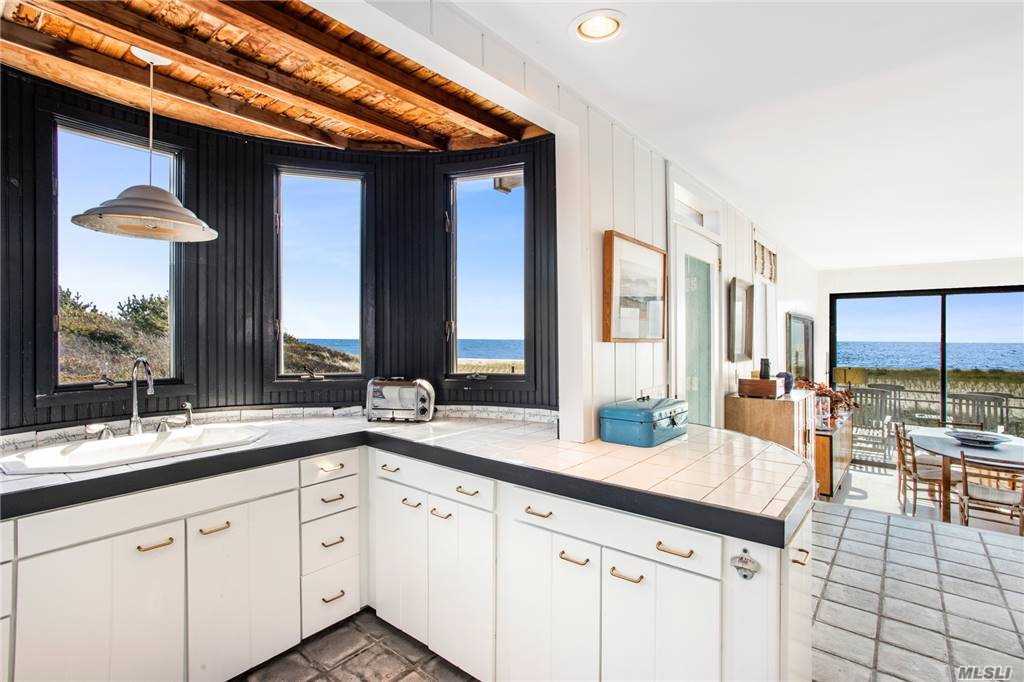 The Water Island beach house has an open ground floor, with monochrome interiors, a floating mid-century fireplace and floor-to-ceiling windows in the living room that peek onto the ocean. A spiral staircase leads up to the master bedroom above, with a private deck area overlooking tiered formal gardens below.
A separate two-bedroom shingled guest house is located off the swimming pool and deck area, and the rustic cottage has a large shaded pool. The estate is surrounded by lush native vegetation is listed for sale via VP Fire Island Real Estate.
Water Island is less populated than other Fire Island areas, with only around 40 homes making up the community. Most owners rely on private boats to travel to and from the mainland, and the house comes with a jetty.