Art collectors take note: a gallery has hit the market in Paris' 14th arrondissement for €6m – and it comes with a duplex apartment on top.
Currently home to the Henri Cartier-Bresson Foundation, the Art Deco property was designed by architect Emile Molinié in 1913 and is set across five levels. Architects Ceria and Coupel converted the building into a gallery for the organisation, reimagining its cavernous interiors as display space and an archive.
Three exhibition halls now occupy its lower levels, while a private residence (currently used as offices) fills the 4th and 5th floors.
The Paris property has minimalist white walls, timber ceiling rafters and painted trusses, as well as double-height, steel-framed windows – typical for an art studio of this era.
Its upper levels – comprising a soaring double-height, seating, archive and studio area – feature a partially glazed glass roof. Here private offices, which could be turned into bedrooms, fill the top mezzanine space.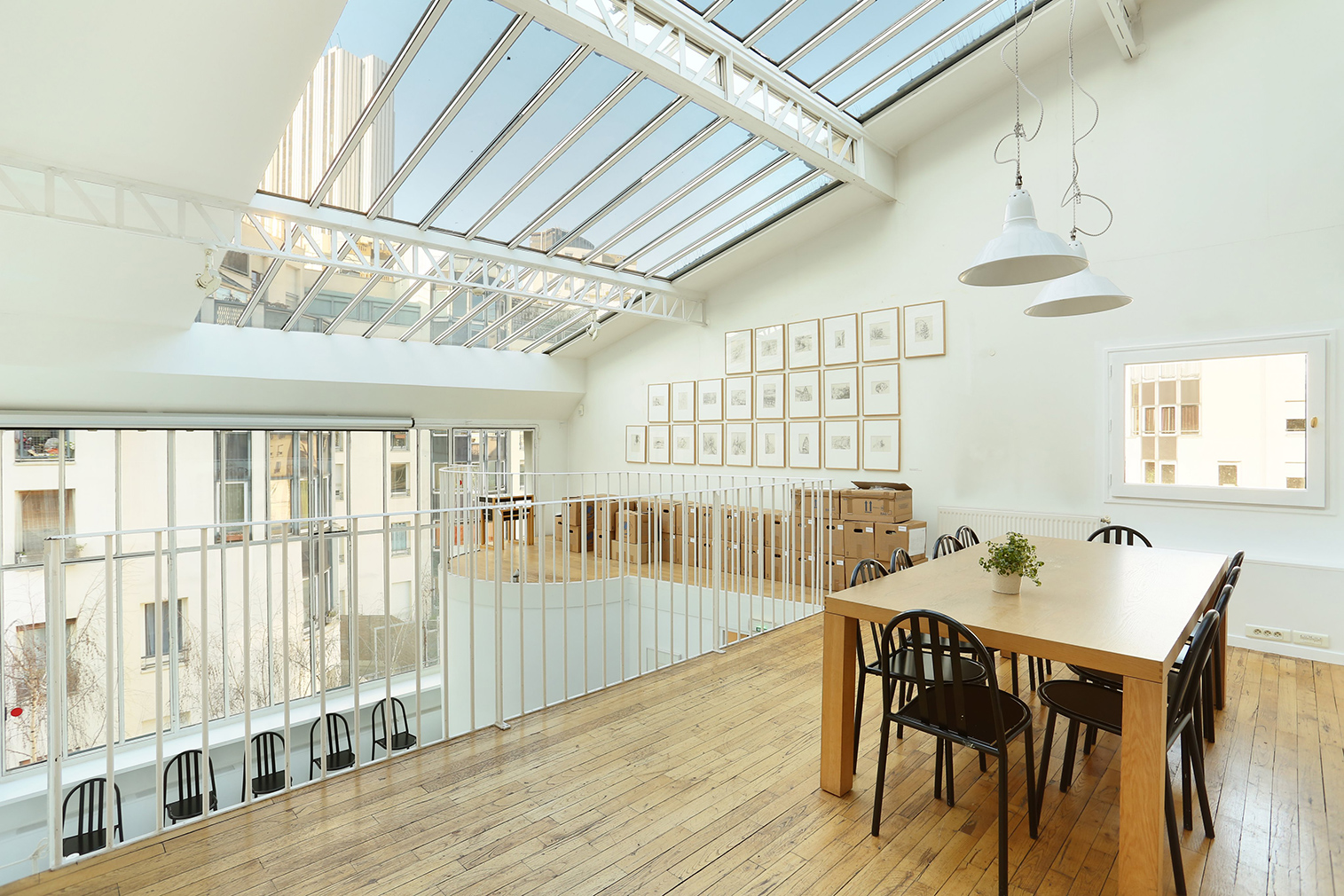 Original floral motifs and cornices have been incorporated into the building's updated design, which includes polished concrete floors in the public gallery areas, as well as hardwood floors and built-in cabinetry.
The building is due to be vacated in September 2018 and could be converted into a 4,413 sq ft home. It's on the market via Christie's International Real Estate affiliate Daniel Féau.
Read next: 7 of the best Paris apartments for rent