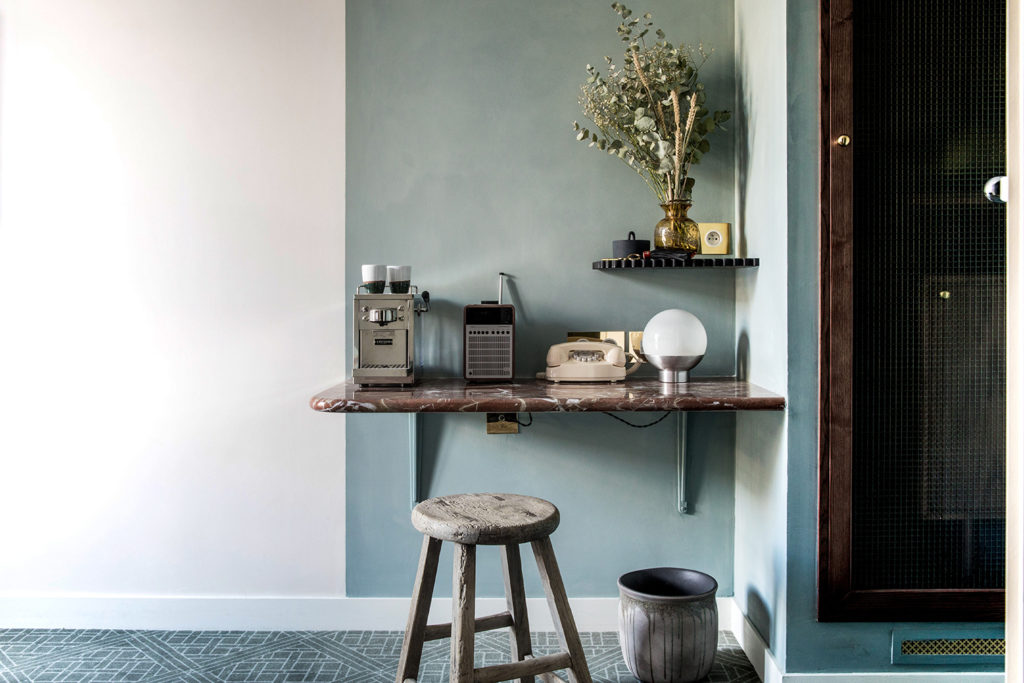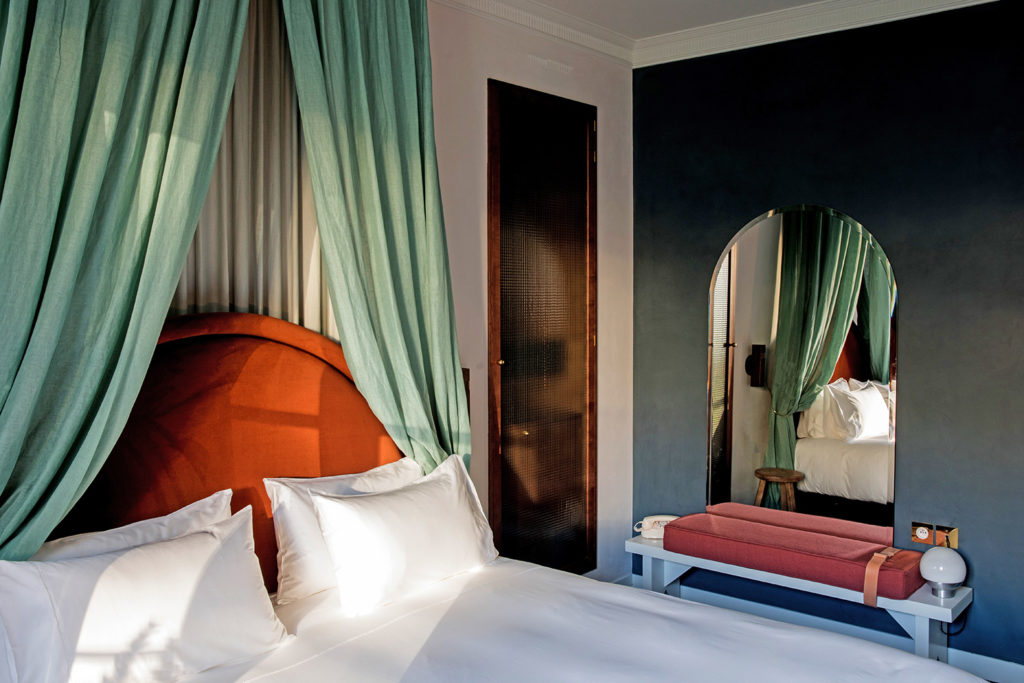 A new hotel in Paris is paying elegant homage to the spirit of pre-Revolutionary France.
Hotel des Grands Boulevards is the latest project from Experimental Group, which has an eclectic portfolio of hospitality properties that started with the Experimental Cocktail Club and now include the Grand Pigalle Hotel in Paris and the Henrietta Hotel in London's Soho.
Interior designer Dorothée Meilichzon is the woman behind the aesthetics of both Henrietta and Hotel des Grands Boulevards. For the latest venture, her inspiration was organic.
'The building was constructed on the site of a garden just before the French Revolution,' she says. 'The period and the garden were our main inspirations.'
Talk of the French Revolution conjures visions of the luxury and excess that the Revolution burned down, and Louis XVI and Marie Antoinette's influence is visible throughout the hotel's design. 'We used 2.5 kilometres of fabric for the whole hotel!' Meilichzon recalls.
'We used details like coral marble, baldaquin, arched mirrors, a wooden floor pattern from Versailles, but offset them with natural pastoral elements such as 100% natural lime on the walls, dried flowers, terracotta, stone and linen.'
Colours are rich and unexpected: 'The palette had to be natural but luminous, so we have some dark blue – chiming with the colour of Parisian rooftops – forest green and stone white, but also some mint and bright pink.' Every designer has a favourite detail, and for Meilichzon it is the baldaquin beds. 'They are light thanks to the linen, but they make the rooms feel sheltered and unique.'
The hotel has 50 bedrooms, a landscaped courtyard, a cocktail bar and a Giovanni Passerini-conceived menu at the Grand Restaurant.
Read next: Kettner's Townhouse – Soho House revives a London legend