Suppose you've got deep pockets and the ambition to match. This 43,055 sq ft gothic palazzo in northeast Italy is a tantalising renovation project replete with historic frescoes, stucco mouldings and monumental proportions.
Vicenza is in the Veneto region, famous for its classical Palladian architecture, designed by Andrea Palladio.
The particular palazzo dates from the 15th century and is located in the city's historic centre, on Contra Porti – a small road off the main Corso Andrea Palladio that is lined with historic palaces. The residence has a prominent position, with offices and two private apartments filling four storeys.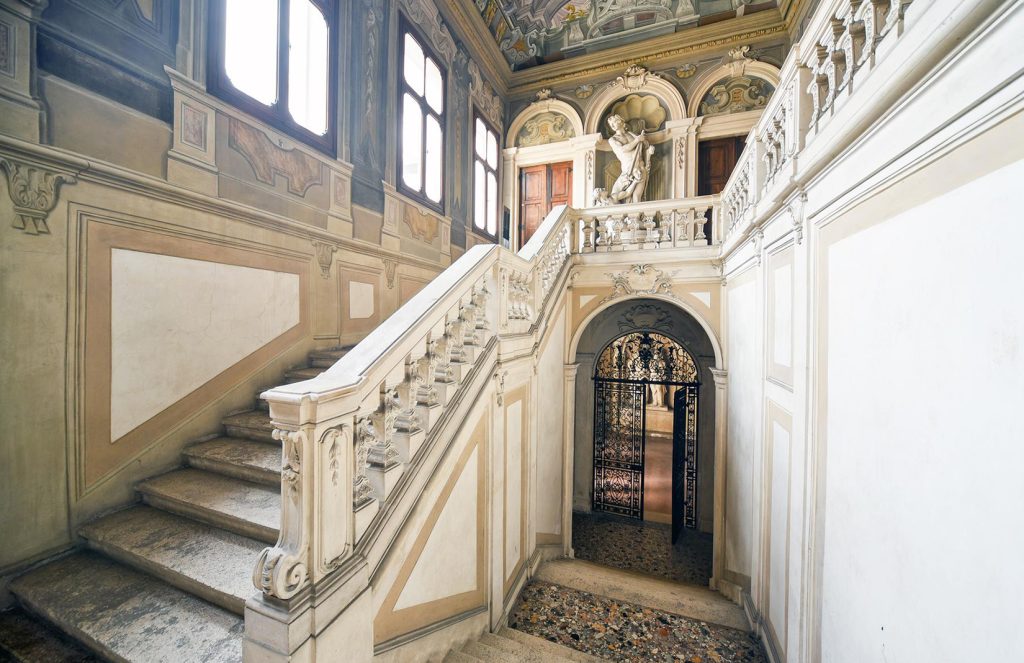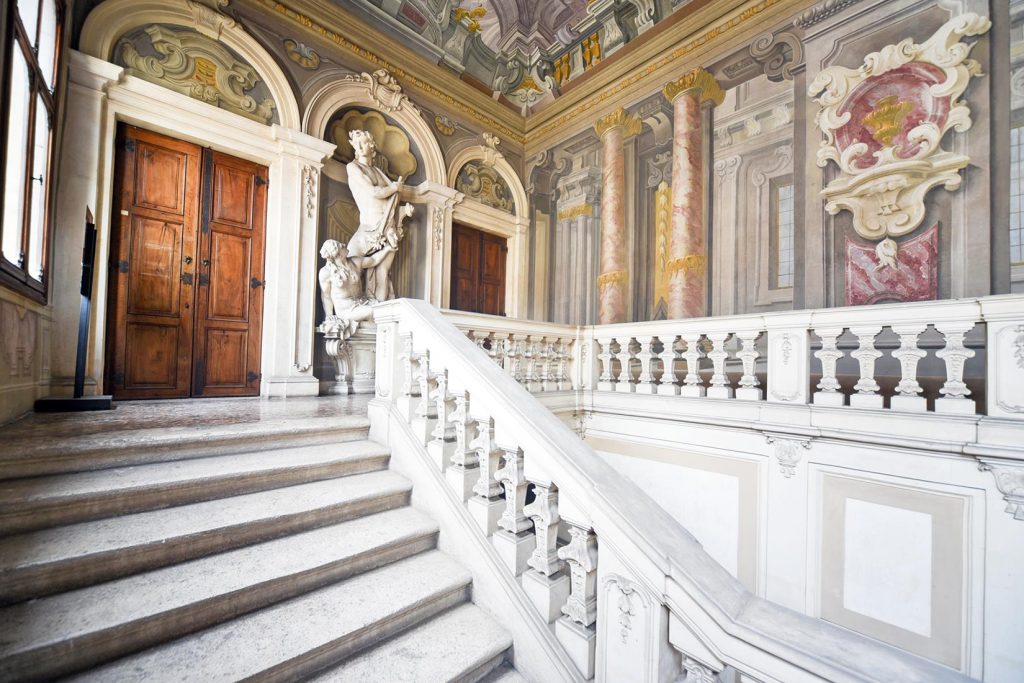 The Vicenza palazzo is a work of art with lavishly painted ceilings, walls, intricately moulded fireplaces and friezes in every room, and marble floors inlaid with floral motifs. Dimora Italia Christie's International Realty is marketing the Italian property for €6.8m as a development opportunity – but it needs modernisation and renovation for its future use.
Two courtyards (one on Contra Ports and the other on Contra Dei Stalli, with parking for 17 cars) act as entrances to the building. It's crowned by a historic dining hall on the top floor with towering ceilings and enormous windows.
Two grand staircases in carved white stone connect the building and a lift, with the hallways decorated with painted columns and friezes, statues and intricate ironwork. There are also plenty of gilded chandeliers hanging from the ceilings.
Peek inside the landmark building and its storied spaces.