There are many ways the pandemic has impacted our lives: health concerns, work routines, lost businesses and changing domestic roles. Universally, it's also forced us to reconsider our urban environment, as buildings shutter, roads empty, and traces of busy everyday life are erased.
East London-based photographer (and frequent contributor to The Spaces) Louise Long has spent much of the last 12 months in lockdown with family outside of Oxford in the UK. While the city has been part of her life since her early teens – when the Longs relocated from London to a small village just outside the University city – returning as an adult, during a global crisis, has given her an entirely different perspective on the cityscape.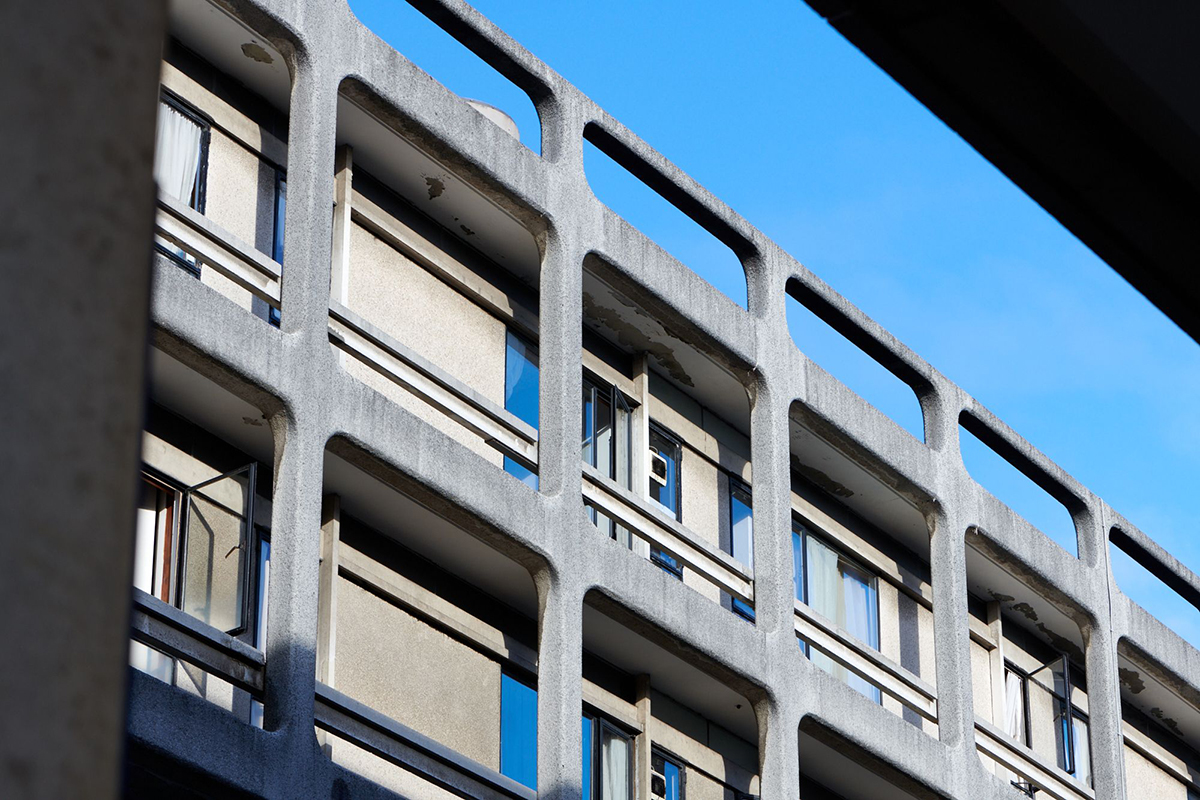 'I had not anticipated how differently I could feel about the place, gifted simply with the new perspective of emptied streets and time,' she says.
The familiar cobbled streets assumed an uncanniness: 'I [became] acutely aware of the changing colour of stone with the seasons, the quirks of passages of light at precise times of day, and above all – the rich variety of its architecture.'
While Oxford is beloved for its medieval buildings – St George's Tower pre-dates the Norman invasion of 1066 – pretty much every architectural style from the Anglo Saxon period to the 21st century is present, rubbing shoulders and jostling for attention from the high street to the winding back roads.
'For this series, my concern was to reveal the frictions and reciprocities of architectural styles,' says Long.
While the colleges' neoclassical edifices are universally revered, Long sees them in dialogue with their modern counterparts, especially the concrete structures. 'The ethos and aesthetic of brutalism appeal to me personally – its truth to materials, honesty, openness and rejection of nostalgia. Stylistic difference can vitalise the old and rationalise the new.'
'The challenge was unifying many disparate visual elements in a single story.'
Rather than shoot buildings in their entirety, Long sought out nuances that add context to the contrast of styles.
'Modernism in Oxford was not embraced until very late – decades after the Second World War (and mostly in a revised form). Perhaps in line with other aspects of the city, Oxford's architectural multiplicity is not the result of a spontaneous revolt, but gradual, considered change.'
This 'multiplicity' is reflected in her choice of colour too. While black-and-white can heighten oppositions, 'The palette of the city felt important to include, given the associations of limestone and concrete,' she says.