Welcome to our weekly property digest, where we bring together the best homes for sale and rent across the world. This week, we have a converted chapel in the UK's Berkshire and a minimalist mountain refuge in the Czech Republic among our discoveries.
A converted warehouse loft in Boston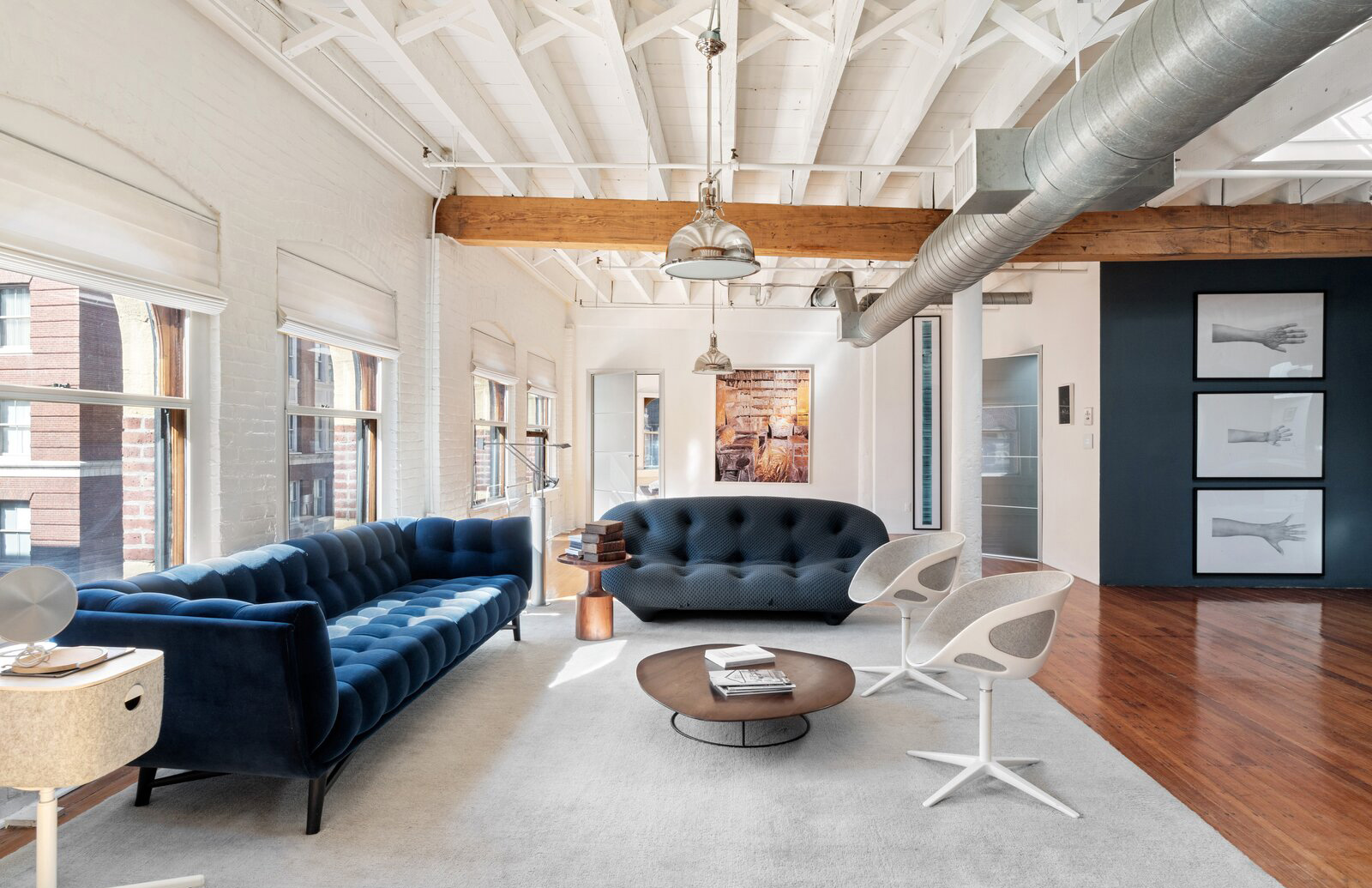 2 bedrooms; 3,600 sq ft; $2.85m via Gibson Sotheby's International Realty
This 3,600-sq-ft Boston loft occupies the top floor of an 1859 warehouse in the city's Leather District. About 17 windows and 6 skylights flood the converted brick warehouse home with sunlight. It has two living rooms, a library or work-from-home office space fitted with floor-to-ceiling shelving. Industrial elements like cast-iron columns, cement pillars, and exposed beams nod to the building's past. Get a closer look.
A minimalist mountain refuge in the Czech Republic
Sleeps 4; from €500 per night via Holiday Architecture
Minimalist mountain refuge Mezi Lukami's moody interiors are a play on light and shadow. Daniela Hradilová designed the Czech retreat, combining old with new to revive the 19th-century ruin as a modern holiday home. The wood and stone Czech property sits in the Beskids nature reserve, Čeladná, and is designed as an extension of the nearby Mezi Plutky hotel. Take an armchair tour.
A converted chapel in Berkshire
1 bedroom; 915 sq ft; £450,000 via Inigo
This chapel was purchased from the personal property portfolio of Her Majesty the Queen by an artist and a musician. It was deconsecrated decades ago, and was used as accommodation for the nearby stable before the creative duo bought it and restored it, retaining its ecclesiastical architectural features while converting the 1887 property into a modern home. The Old Chapel has a soaring double-height living space crossed by original, exposed oak beams and hand-finished limestone flooring. Take an online tour.
A converted mill near Segovia
View this post on Instagram
5 rooms; 510 sqm; €1.5m via The Singular Space
Rural living is on offer at this converted mill near Segovia in Spain. Old bones have been updated with modern design elements at the restored mill, now an eco-home with ancient gardens. A river runs past the historic home which is totally self-sufficient. Large windows allow natural light-flow through.
Casa Olivetta in the Apulian Itria Valley
View this post on Instagram
Sleeps 8; from €4000 per week via Moroseta Villas
Australian fashion and interior designer Collette Dinnigan restored this Italian villa. Casa Olivetta is surrounded by olive groves in the Apulian Itria Valley while flowerbeds wrap around its picturesque pool. The Apulia property has outdoor terraces and al fresco dining spaces with a wood-fire pizza oven for long summer days. Inside, reclaimed terracotta tiles are combined with lime-washed white walls.