Located at the base of the High Atlas Mountains, Olinto invites guests to immerse themselves in Moroccan food and craftsmanship at the retreat, which unravels across the landscape as nine striking pavilions.
The hotel sits above the Berber village of Imlil, roughly an hour outside Marrakech, within a largely untouched swathe of land that counts a hunting reserve and the Toubkal National Park as its closest neighbours.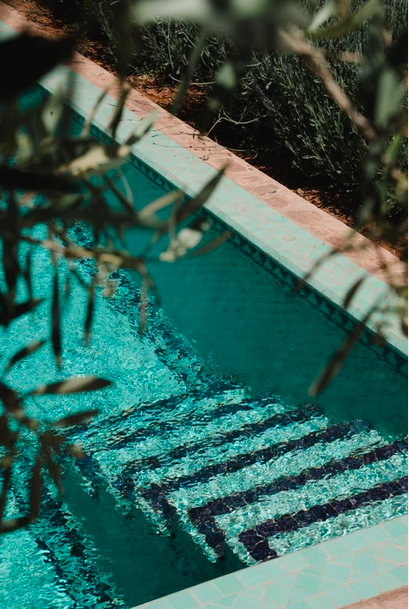 Visitors can admire the bucolic scenery from one of Olinto's nine pavilions, which start from $700 per night and have a timeless vibe thanks to owner Prince Fabrizio Ruspoli di Poggio Suasa. He has filled the resort with objects that speak to Moroccan history, with geometric stained glass windows, carved doors, decorative brickwork and inlaid frames. Each pavilion is shrouded by its own private garden and encircled by earthen walls, while some have heated pools decorated by local artists with ornate Moroccan tiles.
Food comes directly from Olinto's gardens, with the hotel menu offering a seasonal mix of Moroccan and Mediterranean flavours. There are plenty of outdoor dining spaces to enjoy them in as well –all with views of the surrounding olive groves and Mount Toubkal, the highest peak in northern Africa.
Adventurers can enjoy hiking and biking trails or climb its peak, while more sedentary sunset views can be enjoyed from the hotel's rooftop cocktail bar.