Japanese lifestyle brand Muji has unveiled its latest prefab home, dubbed Yō no Ie House, and this version is designed for an ageing population.
Meaning 'Plain', Yō no Ie House is the fourth prefab designed by the famously 'anti-brand' outfit and is pitched at older buyers who want to age in their home.
Though it draws on traditional Japanese architecture, the prefab incorporates passive solar principles and is significantly larger than Muji's other prefab offerings at 800 sq ft.
The one-bedroom, one-bathroom cabin is built with Japanese cedar and set across a single storey – so there are no pesky stairs to navigate. Three full-height sliding glass doors open onto a generous 200 sq ft deck, with a sunken area that can be used as a fire pit or outside seating area.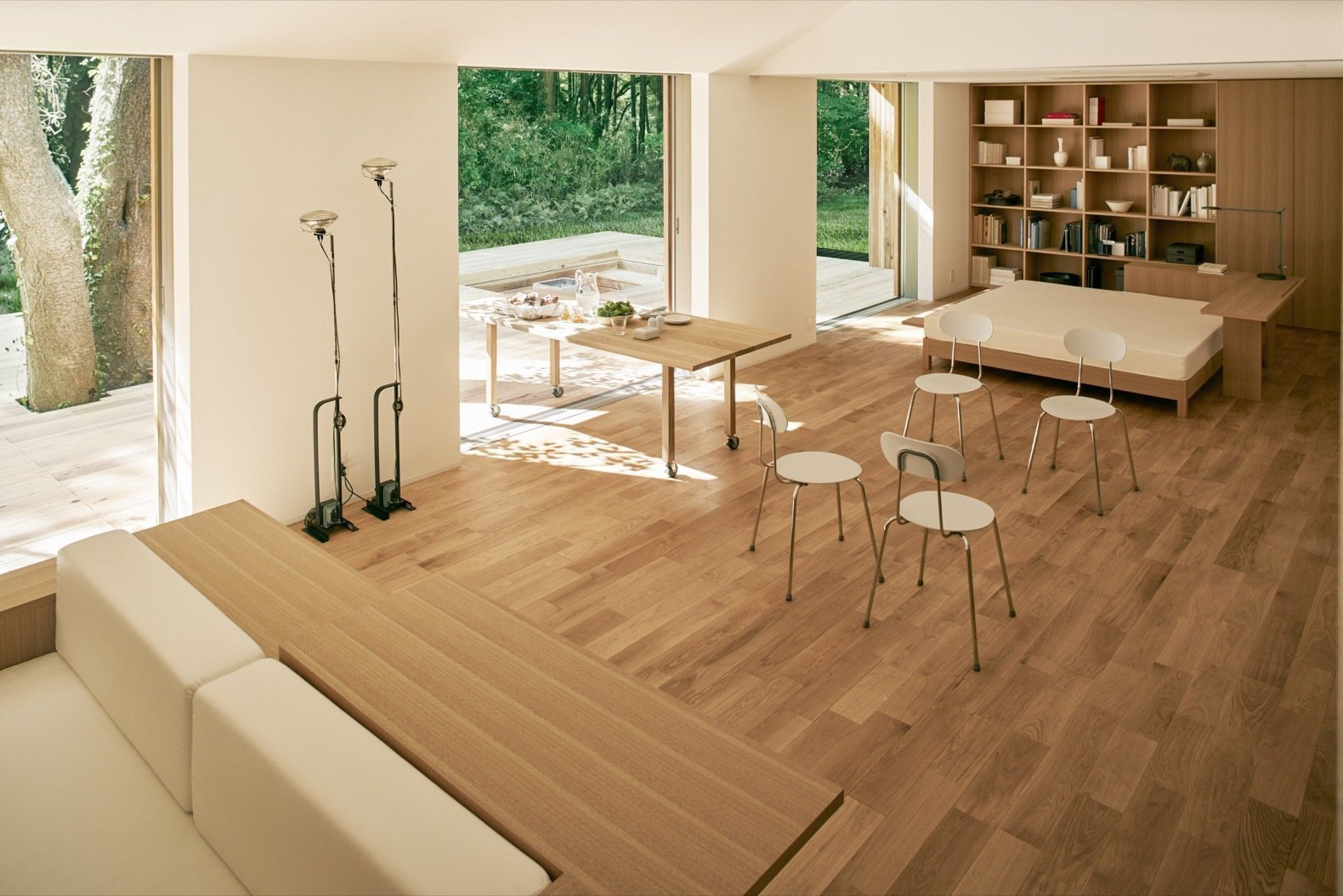 Interiors are open-plan and can be customised, but basic finishes include pale wood floors and white walls, while the minimalist prefab's vaulted Galvalume steel roof adds volume.
Yō no Ie House is priced at $160,000 but is currently only available in Japan.