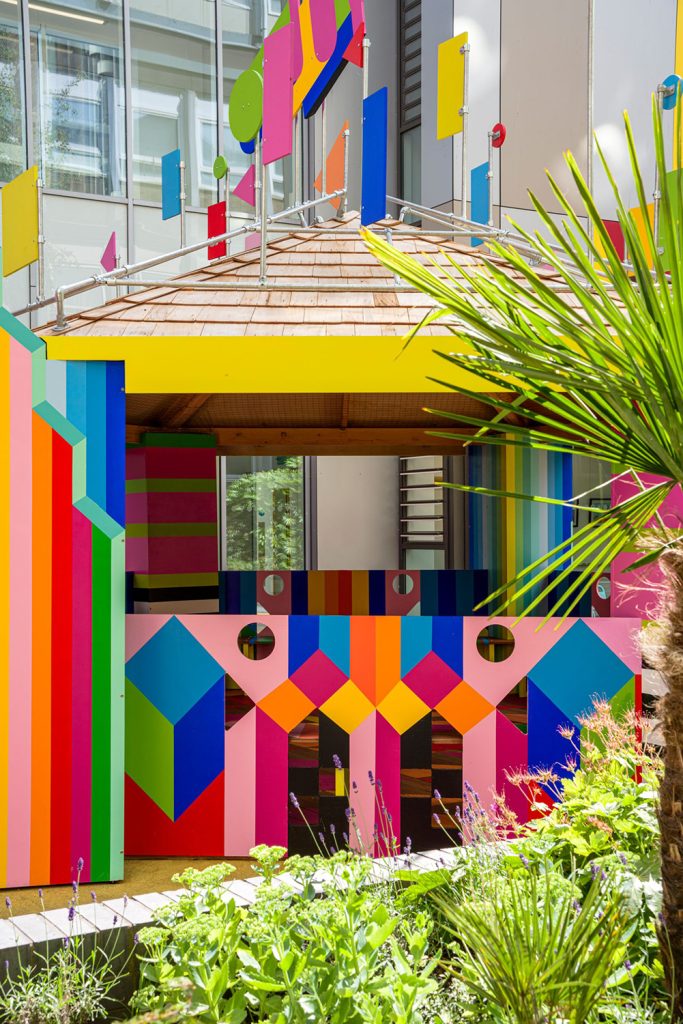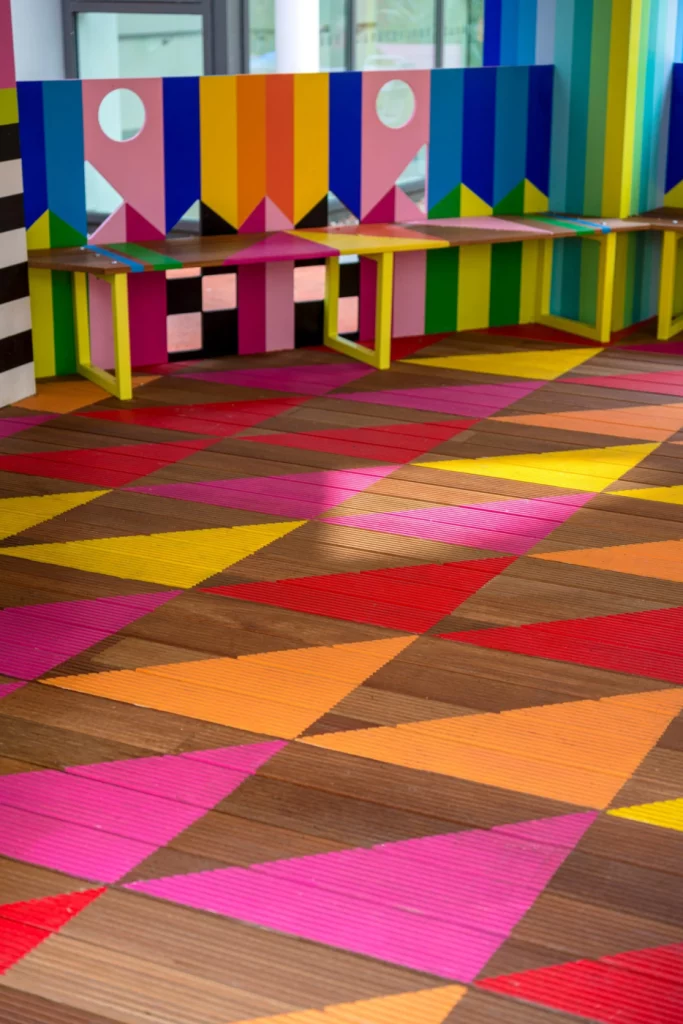 Queen of colour Morag Myerscough has unveiled her Joy Garden at Sheffield Children's Hospital – a dazzling pavilion and courtyard that breaks up the monotony of the medical environment with a dose of colour.
The flexible space is conceived as a 'secret garden' and arena for play, performance, workshops or quiet solitude.
Working within the Sheffield hospital's existing framework – designed by Avanti Architects in 2017 – Myerscough's studio has inserted a timber shelter in the courtyard space, clad in her signature bright geometric patterns, with mosaic flooring that spills across the entire courtyard. The geometric motifs also appears to 'blow' across the side of the hospital's facade, injecting colour into the silvery cladding.
Myerscough designed the pavilion pro-bono, collaborating with the cleaning company Method and local traders on the project. Joy Garden is envisaged for year-round use, with evergreen planting and scent gardens enlivening the space at different seasons.