Off the back of its successful Milan Design Week presentations, Italian brand Molteni&C is opening its revamped museum this week, on the Molteni Compound in Giussano.
The new glass cube, fashioned by Ron Gilad from an earlier structure by Jasper Morrison, incorporates angular floating walls that carve out two light-flooded exhibition spaces.
The main gallery, delineated by the contours of the vast skylight above, displays more than eight decades of furniture design by the Molteni Group, including the Dada, UniFor and Citterio brands. A secondary space tells the story of the brand's long history of technical innovation with mounted prototypes, interviews and detailed plans.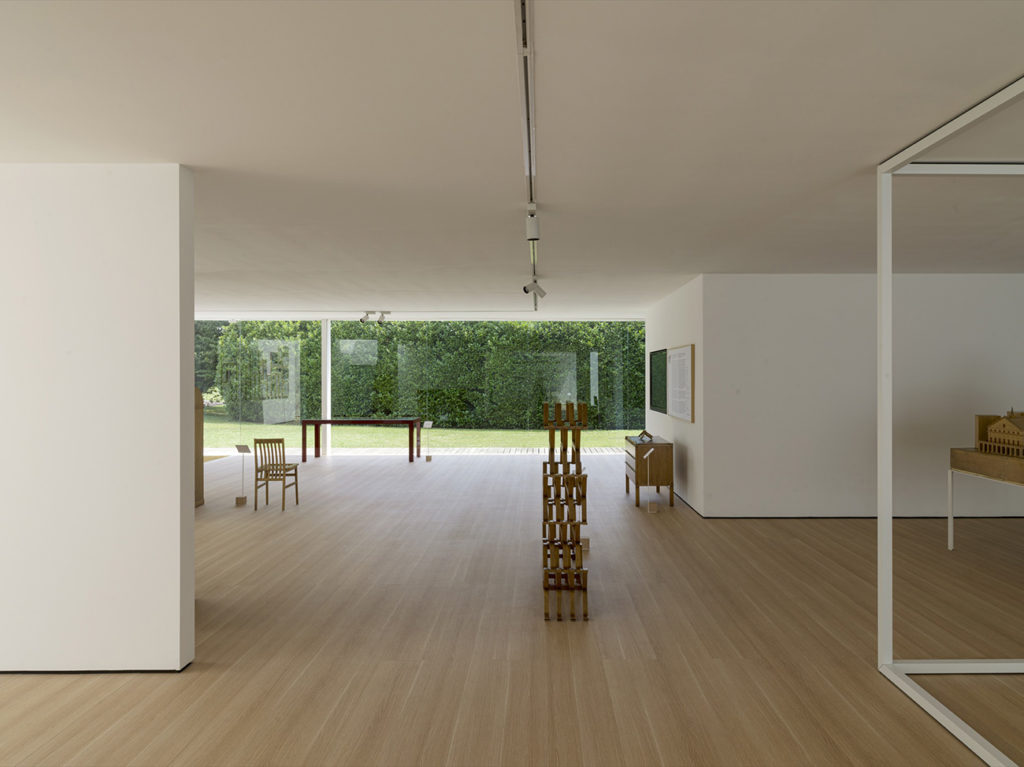 The structure is almost entirely transparent. The only opaque walls surround the skewed courtyard, an interior sculpture garden paved with white gravel.
Molteni has also enlisted designer Patricia Urquiola to reimagine its QallaM ("quality to the power of M") multimedia space, a showroom-cinema on the campus providing more insight into the design process.
The Molteni Museum opens to the public on 14 September.