A series of stepping-stones lead over a Koi pond, past a waterfall and through a sunken Japanese garden to reach the Mirrabooka House's front door in New South Wales.
The mid-century masterpiece in Castle Hill, outside Sydney, was built by the renowned Australian architect Bruce Rickard, a practitioner of 'Organic Modernism' that sought to integrate a building into the country's rich but harsh climate.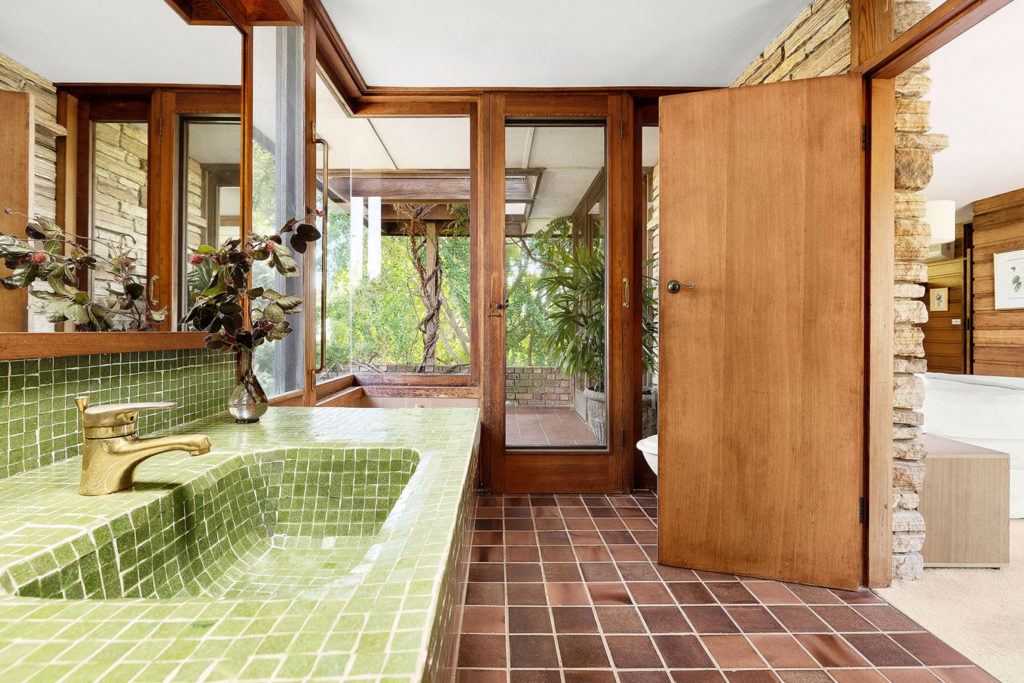 The L-shaped 1960s home features Rickard's signature Sydney sandstone, local timbers, copper and concrete, as well as clerestory windows. The four-bedroom property has come on the market for the first time for AUD 5.5m via Sotheby's International Realty.
Mirrabooka House sits on five acres and was heavily influenced by Rickard's time studying Frank Lloyd Wright's Usonian style in Pennsylvania in the 1950s.
It's also known as Reid House after its owners, passionate gardeners John and Judy Reid, who requested its stonework was laid to their precise instructions to resemble the fictional Van Damm house of the Hitchcock film, North by Northwest. The New South Wales property was awarded a state heritage listing last year.