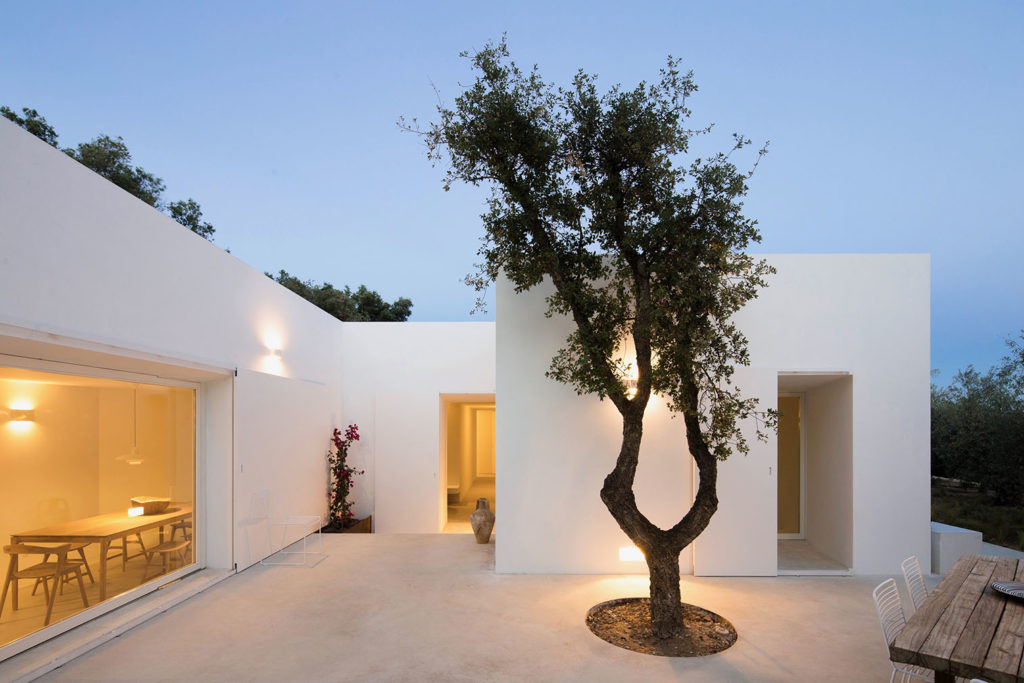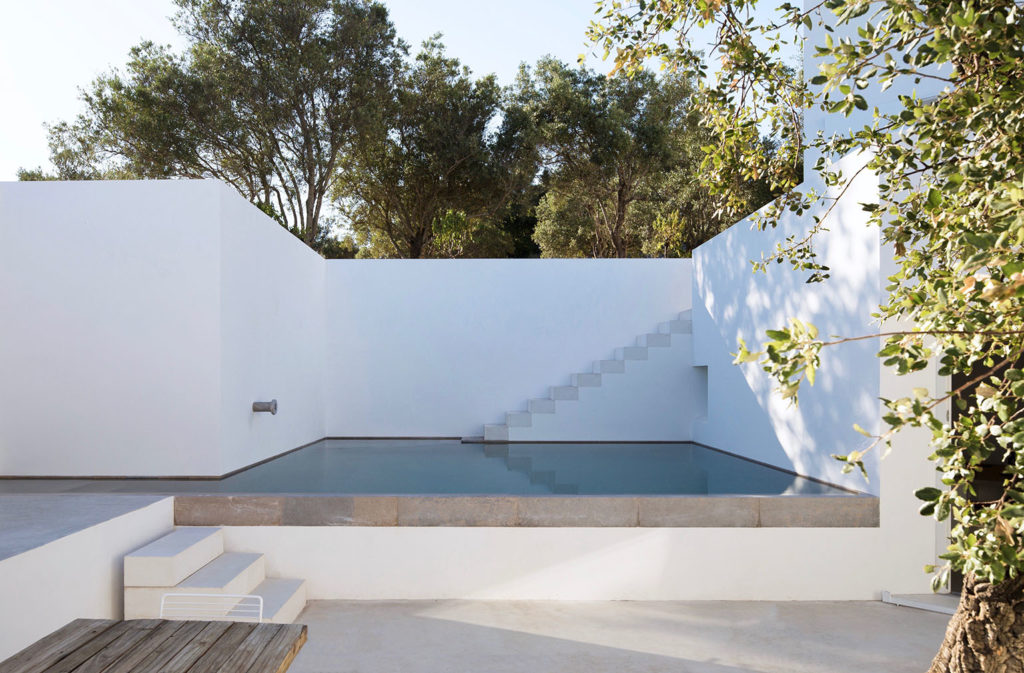 Eagle-eyed readers will recognise this striking Algarve property – Casa Luum featured as one of our holiday homes of the week back in 2017. Now, its owners have decided to move onto a new project and offer the minimalist bolthole for sale.
Casa Luum was designed by architect Pedro Domingos near Agostos, on the site of a ruin. Domingos' intervention incorporates its predecessor while putting a modern spin on the traditional architecture of the region.
Crisply rendered sugar-cube volumes feature minimalist interiors with white walls and concrete floors – a neutral framework for living. Flourishes come in the details: kitchen counters, sinks and benches are carved from natural stone; wooden shutters are all handmade, and the centrepiece is a reclaimed fireplace designed by Alfonso Mila and Frederic Correa in 1965.
Of course, no Algarvian holiday home would be complete without a swimming pool and outdoor terrace, and Casa Luum comes with ample outdoor space. A photogenic plunge pool has a stepped entrance and is enclosed by a walled courtyard, while there are patios, decks and terraces off every room.
The four-bedroom Portuguese property is on the doorstep of the Ria Formosa nature reserve, beaches and the region's feted wineries.
Interested parties can contact Casa Luum's owners direct via designrental@hotmail.be, with the price available on application. Or why not try before you buy and rent it through Perfect Hideaway from $1550 per week.