Bernard Leach and Shoji Hamada were among the most influential voices in 20th-century craft, having forged a friendship that spanned geography and propelled the mingei folk art movement – which eschewed early modern industrialisation in favour of simple handmade design – to international fame.
Now, 100 years on, the works of these two great craftsmen are on sale at Bonham's as part of The Art of Craft auction. And their studios have become destinations for ceramic lovers enamoured with their singular celebration of craft.
Mingei – 'ordinary people's crafts'
Hamada was designated Japan's 'Living National Treasure' while Leach was dubbed the 'father of British studio pottery.' Together, the pair played key roles in introducing the Japanese aesthetic and culture to the West, and both established their adopted hometowns as centres for international pottery.
Leach was born in Hong Kong in 1887 though he spent the first three years of his life in Japan before being sent to study in Britain, where he graduated from the Slade School of Fine Art. Heavily inspired by Lafcadio Hearn's writings on Japanese culture, he returned to Tokyo in 1909, where he began experimenting with pottery under the tutelage of Urano Shigekichi and philosopher critic Yanagi Sōetsu – founder of the Mingei movement.
Leach met Tokyo Industrial College graduate Shōji Hamada in 1916, and the pair quickly struck up a firm friendship underpinned by their shared philosophical sensibility.
Mingei's central tenet celebrates the 'handcrafted art of ordinary people', with Sōetsu drawing particular attention to Yo no Bi – the beauty of everyday utilitarian objects.
For Yanagi, Mingei went 'beyond beauty and ugliness', imbuing crafts with locality and regional distinction through their materials, clays and glazes.
If Hamada revelled in the activity of pot making, with warmth and human interaction finding their way into his designs, Leach leaned heavily into the functionality and purpose of craft.
St Ives and the Leach Pottery Studio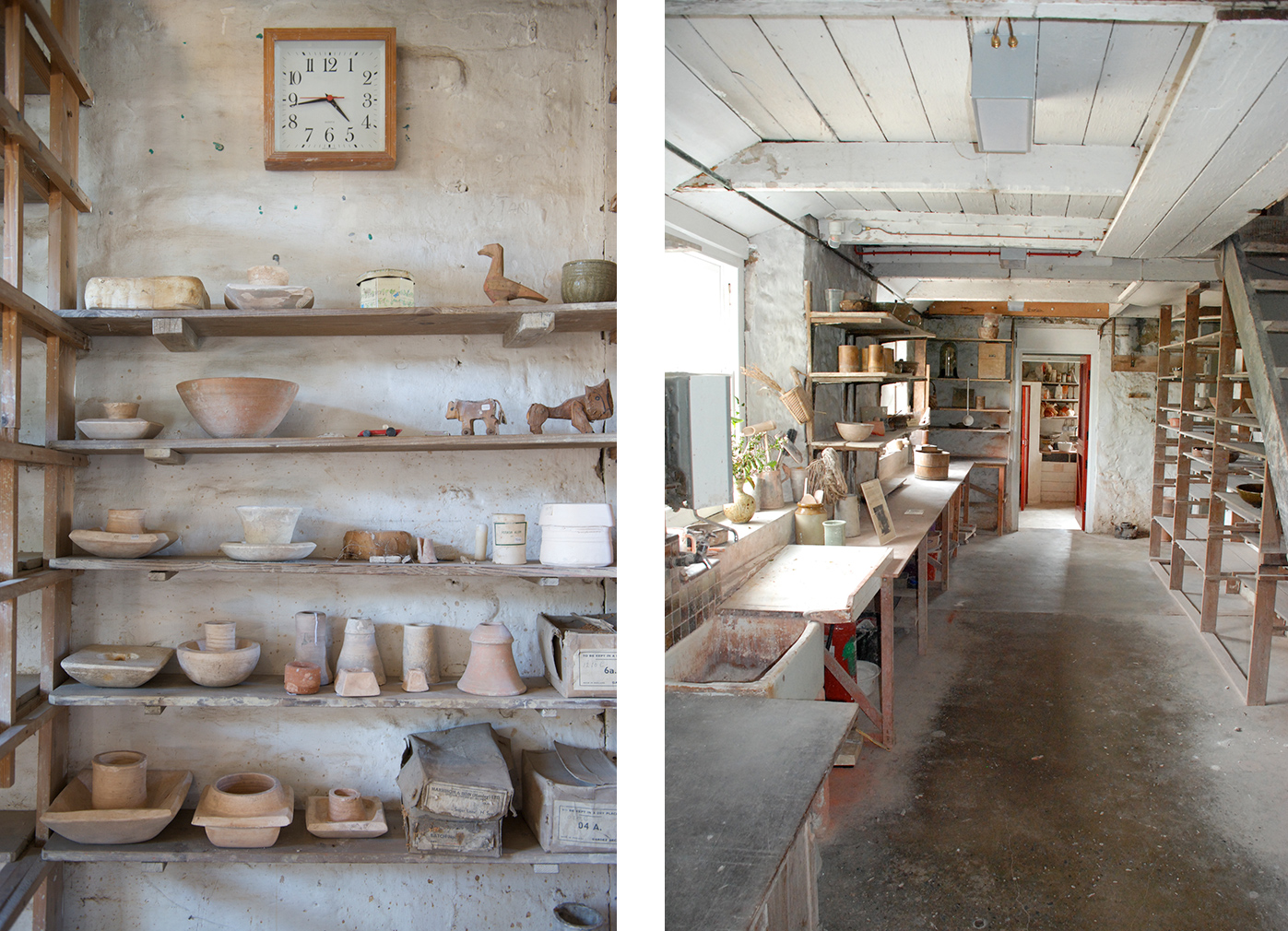 In 1920, the pair travelled back to Britain together to establish Leach Pottery in the artist colony of St Ives in Cornwall. They constructed a traditional Japanese climbing kiln or 'Noborigama' – the first built in the West – using bricks from the old dynamite works at Hayle and iron barrel staves for arch supports.
A cultural magpie, Leach combined Korean, Japanese and Chinese pottery techniques with traditional ones gleamed in England and Germany, such as slipware and salt glaze ware. He saw pottery as a combination of art, philosophy, design and craft – even a greater lifestyle.
In the tradition of mingei, Leach advocated simple and utilitarian forms. His ethical pots opposed what he called fine art pots, which promoted aesthetic concerns over pure function. His publication, A Potter's Book, also greatly influenced North America's counter-culture movement during the 1950s and 1960s.
Mashiko
Hamada's legacy was equally strong. He returned to Japan in 1923 and established a pottery studio and workshop in Mashiko, about 100km north-east of Tokyo and committed totally to the locality, developing his language of local clays and glazes alongside tools and brushes made from bamboo and dog hair.
He also set about preserving southern Tochigi Prefecture's regional heritage, buying, relocating and then refurbishing farmhouses, stone warehouses and Edo-period Nagoya-mon gatehouses on his Mashiko property as guest accommodation for apprentices and visiting artists such as Shimaoka Tatsuzō, and Kamoda Shōji, turning Mashiko into a destination for day-tourists.
Following his death in 1978, Hamada's residence was donated to and rebuilt at the Mashiko Museum of Ceramic Art. Visitors can view Hamada's studio and living quarters alongside collections of his work.
Ceramic enthusiasts can also visit the Leach Pottery Studio, Museum and Gallery in St Ives, which continues developing Bernard Leach's historical legacy – and sharing the story of Leach and Hamada's creative friendship.