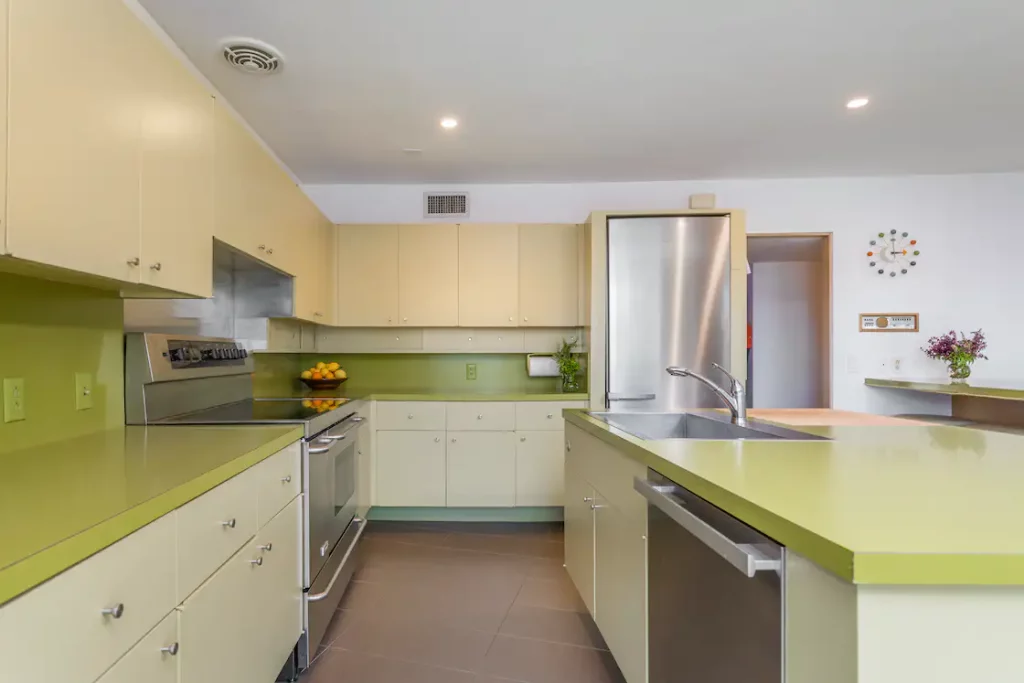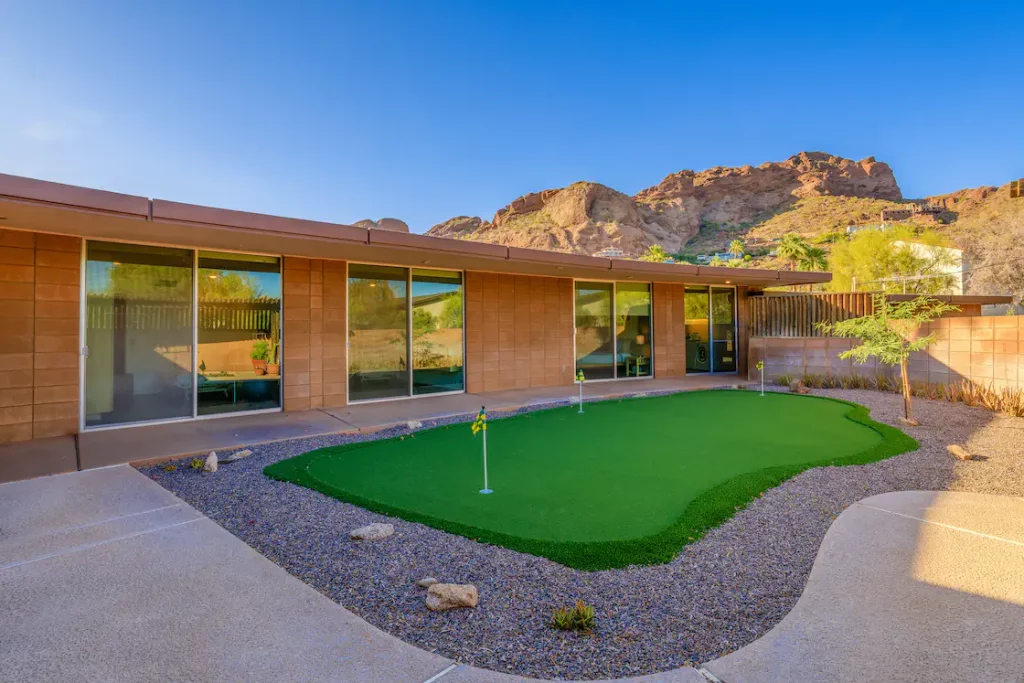 A Frank Lloyd Wright acolyte designed this modernist desert home outside of Phoenix, Arizona, with its retro 1960s finishes.
Blaine Drake was among Frank Lloyd Wright's first apprentices at Taliesin, Wisconsin, working in his office in the early 1930s. Drake founded his practice after WWII and worked mainly around the Phoenix area, designing around 200 residential projects during his career.
The Hawkins Residence, as 5111 N Saddlerock Lane is known, was built in 1964 and retains much of its original character, judging from the photographs. A curved loggia hugs the property's exterior leading into the house, whose floorplan remains unchanged from Drake's original.
Rooms have floor-to-ceiling glass doors connecting them to the outdoors, shaded by the roof overhang, with views of Camelback Mountain beyond.
Walnut built-ins and a brick fireplace are original, while the kitchen features lime green countertops and matching fixtures. The stainless steel appliances look pretty new, so it's unclear whether this is the original or updated in the spirit of the original.
The Hawkins Residence is listed via AZ Architecture, Jarson & Jarson, for $2.495m. According to the listing, the Phoenix property featured prominently in Drake's 1992 exhibition, '40 Years of Architecture in Arizona'. See more in the gallery above.