A midcentury home by award-winning architects John Black Lee and Harrison DeSilver has come up for sale in Modernist enclave, New Canaan.
Built in 1961, the prefab DeSilver House features floor-to-ceiling glass windows in every room which look out onto the property's three-acres of woodland. For sale privately through its owner Natalie Louw, with price on application, it has been sensitively updated. Rooms are filled with period features and vintage furniture.
'The house draws people together,' says owner Natalie Louw. 'Imagine having teenagers who actually come out of their rooms to engage in conversation! The light that is drawn into the house throughout all the seasons is magical – it stops you in your tracks.'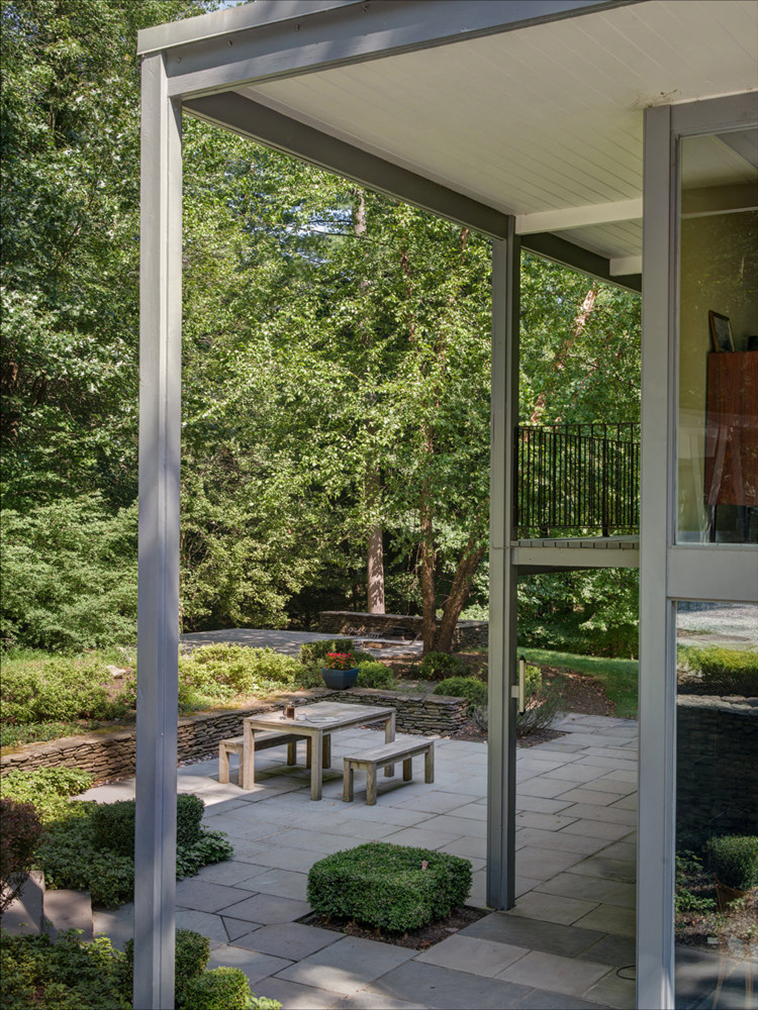 Louw – who is the founder of a Australian estate agency – and her family have relocated to Sydney, prompting the sale of the four-bedroom midcentury property they've spent years restoring and maintaining.
Its three floors are connected by a simple wooden staircase, with bedrooms at the top of the 2048 sq ft house. A studio and playroom fill the basement level, while the middle floor holds the modern Miele kitchen and living room, which have direct access to the house's outdoor patios.
While its sale is bitter-sweet for the family, DeSilver House's new custodians will inherit a property that's bursting with original details, including wood panelled ceilings and walls.
DeSilver house is also available to try before you buy – you can rent it furnished or unfurnished for $7,000 per month.
Read next: 7 of the best midcentury properties for sale in the US