Georgian architecture is known for its symmetry and formality, with domestic spaces organised by purpose and often by gender. Still, this Margate townhouse shows the versatility historic homes can offer to the creative-minded who's willing to put its generous spaces to new use.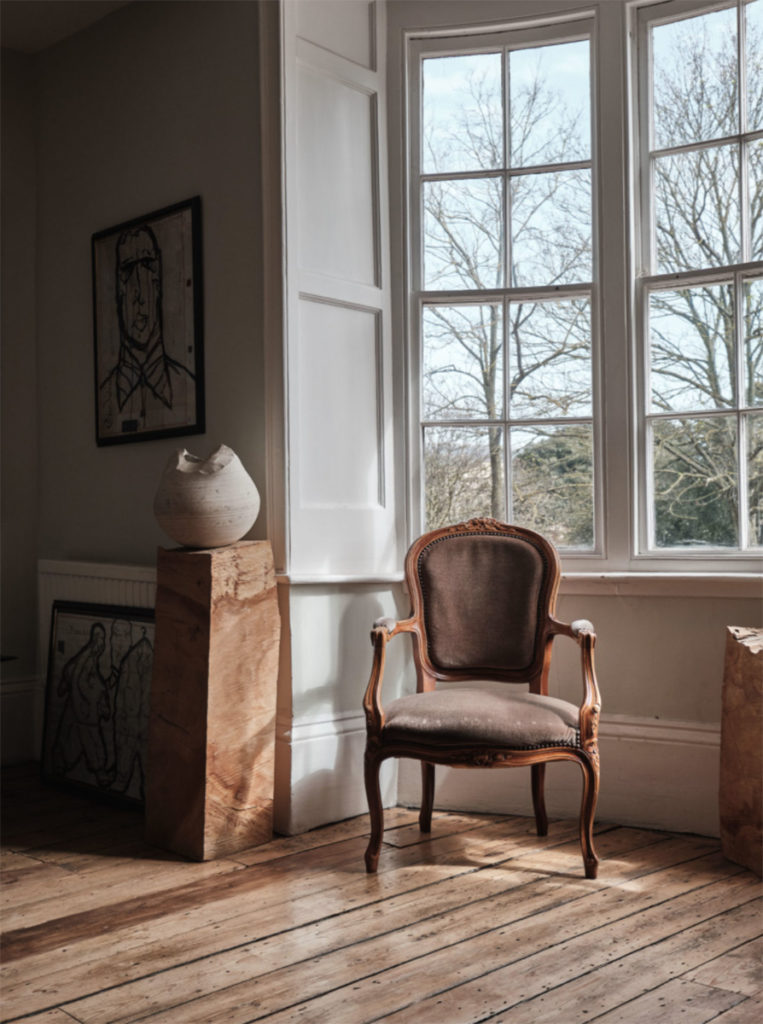 The Grade II-listed White House is for sale via Aucoot for £875,000, with living spaces spread across four floors, including a large 1960s rear extension across two of its levels. As its name suggests, the townhouse is known for its striking all-white facade, with period sash windows overlooking leafy Hawley Square.
Interiors are also a playful mix of old and new, with original Georgian design features such as wooden floorboards, crooked beams, fireplaces and kitchen cabinetry. Wallpapers and colours jibe take cues from the building's origins but are reinterpreted through a modern, maximalist lens.
Margate has become a mecca for creatives leaving London. The present owners have a listening room/music hub and photography studio, a library study and a separate work studio. A future owner could reconfigure the three-bedroom seaside home, with the potential for up to seven bedrooms inside the sprawling property, with space for a live/work home office setups.
The building's flat roof could also add extra outdoors spaces as a terrace overlooking the chimney-tops of the surrounding streets.