Smiling strawberries and furry cans of spam line the shelves of Lucy Sparrow's felt supermarket in Downtown Los Angeles.
The British artist – who created a felt sex shop in London's Soho in 2015 – has stocked the Sparrow Mart at The Standard hotel with 31,000 products, all hand-sewn by her team of five, and hand-painted by Sparrow herself.
'As a child, I was obsessed with the exotic, turbo-charged technicolour glow emanating from across the Atlantic,' says Lucy Sparrow. 'The source of this neon rainbow was Los Angeles – a seemingly mythical place to a child growing up in grey, post-recession Britain – and one that has hugely influenced my artistic practice.'
It took exactly a year to make the items in the 2,800 sq ft space, all of which are available to buy. Prices start at $5 for bubble gum.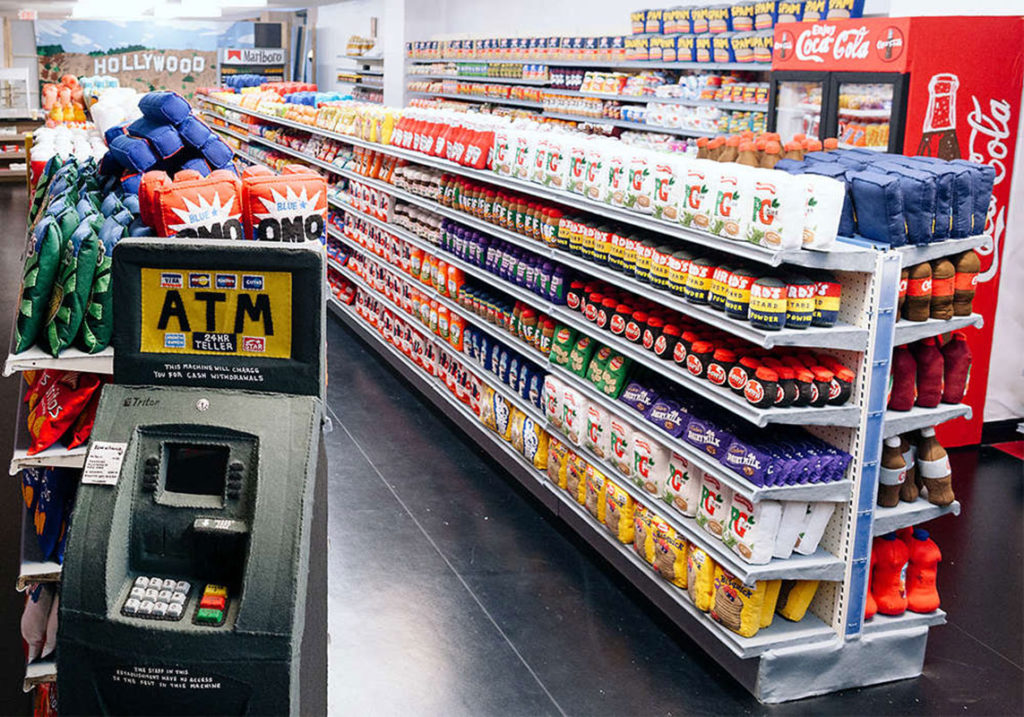 Sparrow Mart follows 8 Till Late, the artist's cuddly take on a NYC bodega in 2017, stocked with 9,000 felt goods, including cigarettes and feminine hygiene products. People queued around the block in New York's Meatpacking District to get their hands on her furry creations, forcing the bodega – located at The Standard, High Line – to close nine days early.
We suggest eager shoppers head down early to the Sparrow Mart on 550 S Flower Street – currently scheduled to close on 31 August.
Read next: Dazzling fireboat artwork by Tauba Auerbach drops anchor in New York