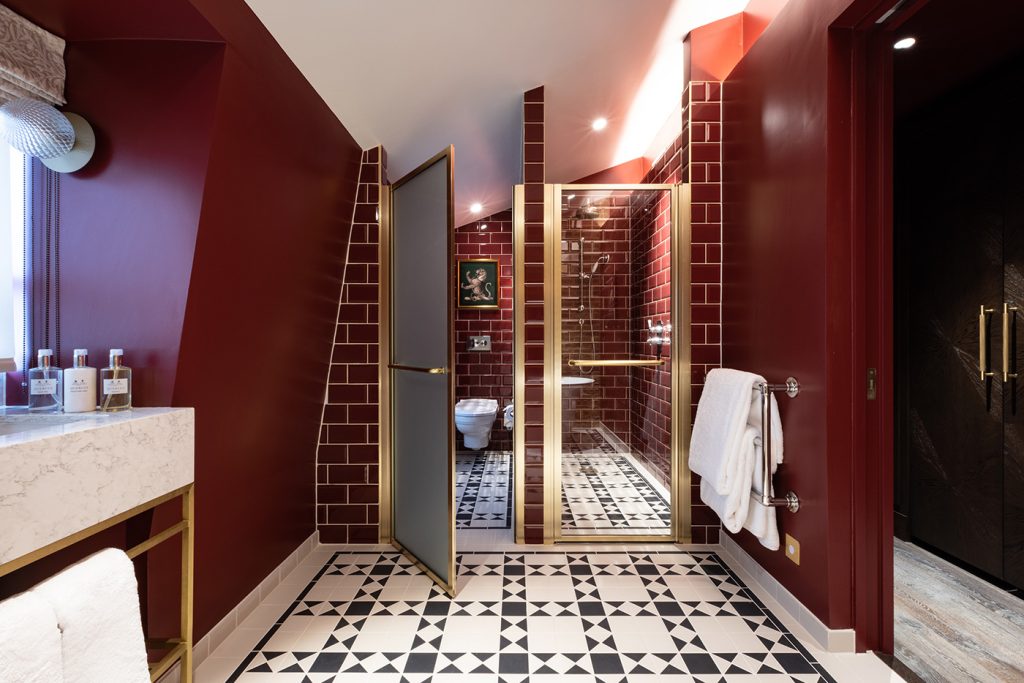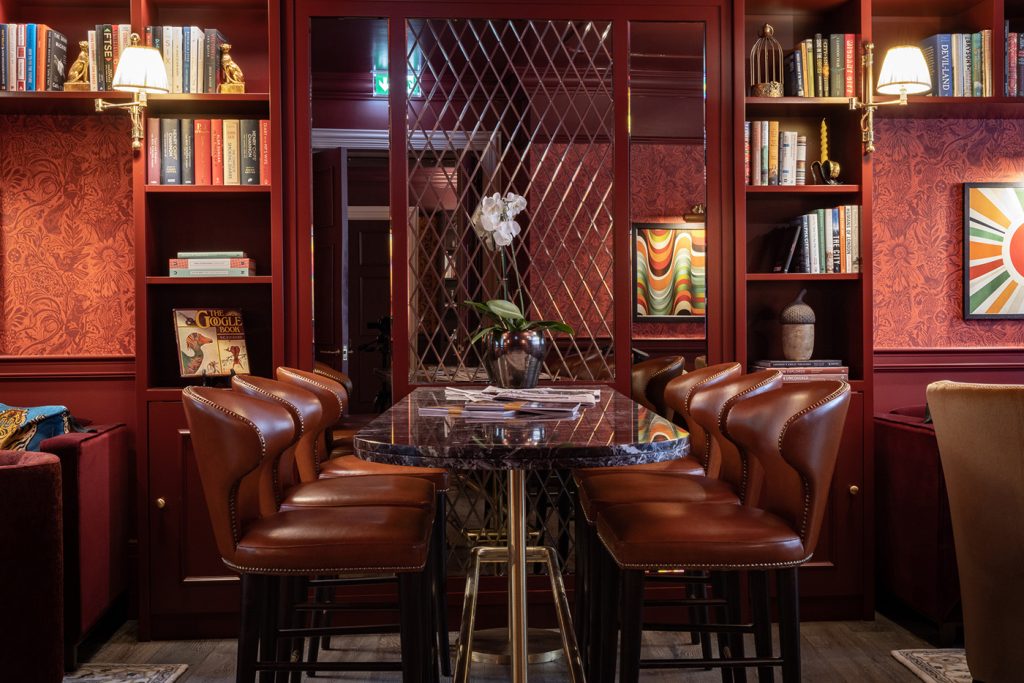 Interior design practice Bowler James Brindley has converted six Georgian townhouses into London's newest boutique hotel.
Originally built in the 1800s by George Dance the Younger, the Sun Street Hotel maintains the spirit of Georgian London in vast, wood-panelled rooms and a rich palette of jewel tones.
The new designers used as inspiration the 1913 children's book of poetry by humorist (and economist) Vincent Cartwright Vickers called The Google Book, featuring an imaginary garden inhabited by flamboyant birds and beasts. They've hung original watercolours of the birds throughout the main floor and created a magical world, in vivid blues, greens and reds to complement them.
The communal spaces are festooned with greenery and upholstered in sumptuous chintz fabrics, marble and glazed porcelain. They flow like a labyrinth from the library and club room out to an orangery.
5-15 Sun Street, London, EC2A 2EP.