David Collins Studio channels the Golden Age Hollywood into the interiors of Corinthia Hotel's new cocktail bar, Velvet, layering luxe finishes and sumptuous textiles inside the space.
The decadent drinking den replaces the Whitehall hotel's former bar, Bassoon, and features golden walls and heavy red velvet drapery, which frames the 'stage' – in this case, both a bar and live music stage. It also lends the space its tactile name.
'A bar is like a great theatre,' says award-winning bartender Salvatore Calabrese, who conceived Velvet's extensive cocktail menu.
'Velvet was created to bring back the true theatre of a cocktail bar and what I like to call "the music of the shake"' Calabrese told Elle Decoration. "From the velvet upholstery to the seductive lighting, everything has been designed to create a feeling of magic and intimacy.'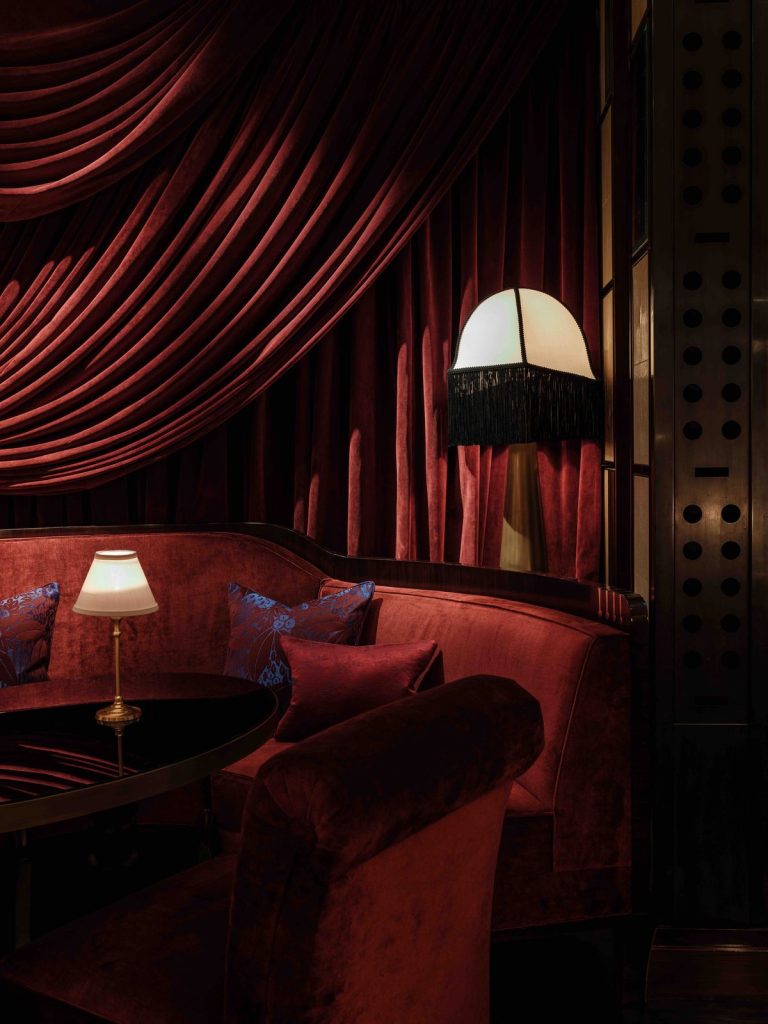 Among his 'magical' alcoholic offerings is a series of 1920s prohibition-era classics, including Bee's Knees (made with Tanqueray gin, lemon juice and honey), and the Adonis (a precise medley of sherry, Rosso and bitters named after a late 19th-century Broadway musical). Calabrese also draws on his Italian heritage via regional Martini cocktails – served with a hefty measure of dramatic flair and performance.
Over 600 metres of velvet is used for sofas and chairs, upholstered in a bespoke shade of blood red. Beaded curtains, meanwhile, are inspired by the historic Four Seasons restaurant in New York, and fringed lamps nod to the flapper fashion of the era, emitting a lot-light glow that heightens the intimate vibe of the space. Perfectly set to cheek height, they cast a flattering light on patrons.
Alongside Calbrese's boozy concoctions is a range of non-alcoholic options with small plates also available.
Velvet at the Corinthia Hotel, Whitehall Pl, London, SW1A 2BD, UK