Baroque drama imbues the rooms of Lombardy's Villa Berla which has been expertly restored by creative dream-team Enrico Caminoli and Marta Nowicka and is now for sale for €2.75m.
The 16th-century mansion is located an hour outside of Milan, next to the town of Azzate, and is named for its previous owner, Riccardo Berla – director of the Olivetti company. This region of Northern Italy has experienced a resurgence of interest, piqued by films such as Call Me By Your Name, which offered a window into the region's unique heritage of industrial and country living.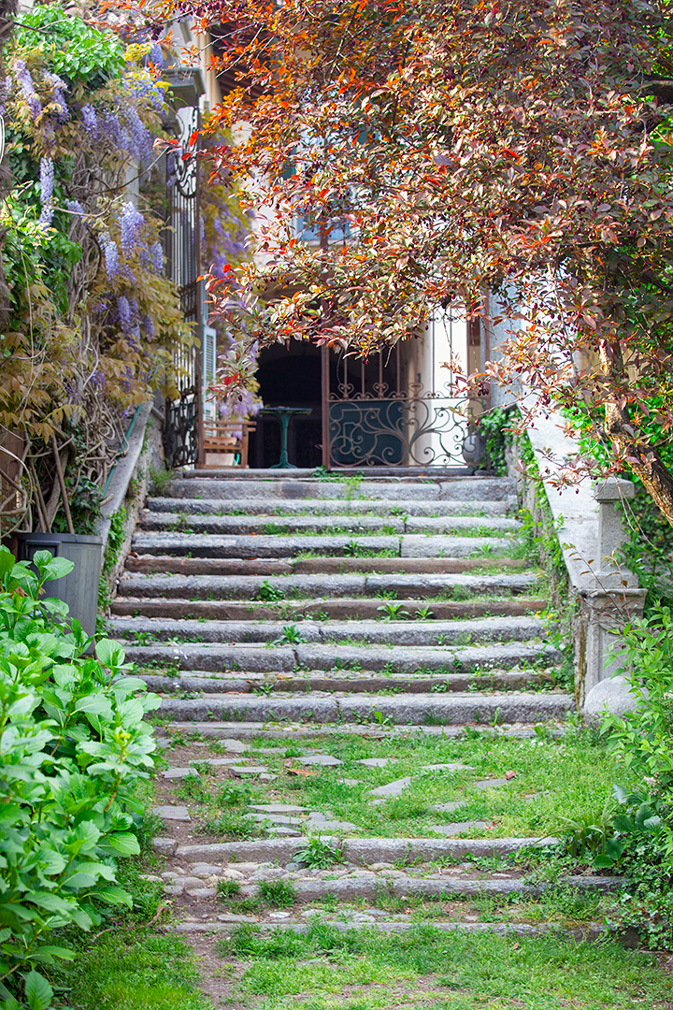 Villa Berla is a patchwork of this culture, wrapped around a U-shaped courtyard as a series of interconnected buildings. Carminoli and Nowicka have reorganised its floorplan for modern living, to create a five-bedroom main home and a smaller rental apartment which is available to rent from Norwicka's Dom Stay & Live.
Pared-back interiors let original 16th-century features – restored, reinstated and full of character – take on a starring role. These include intricate, colourful gilded frescoes, coffered wooden ceilings, windows and colossal stone fireplaces.
The Lombardy property is for sale via Broker Immobiliare Srl, with the potential to earn its keep as a holiday let. Interested parties can 'try before you buy' and book a stay at the villa, which is available from £250 a night.