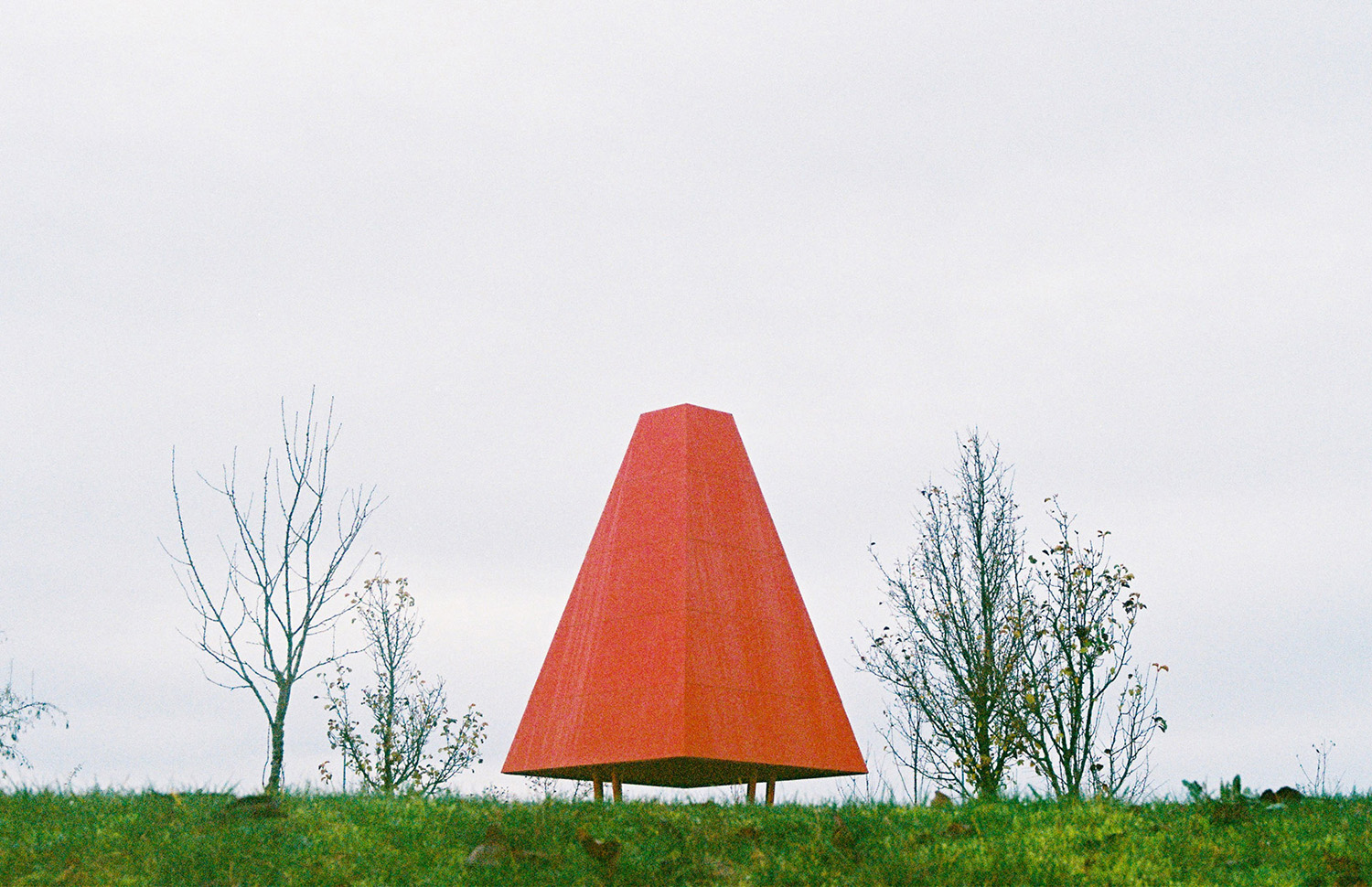 Covered in a bright red roof reminiscent of a mushroom cap, this shelter in Lens offers a rainproof place to play chess.
The pavilion was designed by Mariana de Delás and Gartnerfuglen Arkitekter and is named En Passant – which means 'by the way' in English. It's located on a grassy knoll in Parc des Îles, Lens, in northern France.
Its distinctive roof is made from powder-coated metal and was apparently chosen to resemble brightly coloured birds of the rainforest. The pavilion harks back to a time when chess was regularly played outdoors, and its creators hope to revive the tradition of board games outdoors.
En Passant is designed to be easily packed up and assembled, which could allow it to be transported to other cities around the world.