Tactile surfaces and soothing natural colours soothe the soul at Koya House by MINI INNO – a minimalist three-bedroom home in Los Angeles' Mount Washington neighbourhood.
Koya House is listed with RsR Real Estate at Compass for $1.589m, having been overhauled using reclaimed materials, concrete and a monochrome colour palette to modernise its 1920s shell.
Sightlines are organised to centre on an old olive tree at the heart of the minimalist home or to capture views of the city and scrubs-covered landscape beyond, with every aperture deemed as a curated view.
Timber elements are used in every room and help to soften the white-washed spaces via reclaimed wood ceilings, built-in cabinetry and wide plank floors. This rustic rawness is rounded off by concrete countertops and floors, travertine in the bathrooms and curation of furniture that elevates the California property's simple volumes.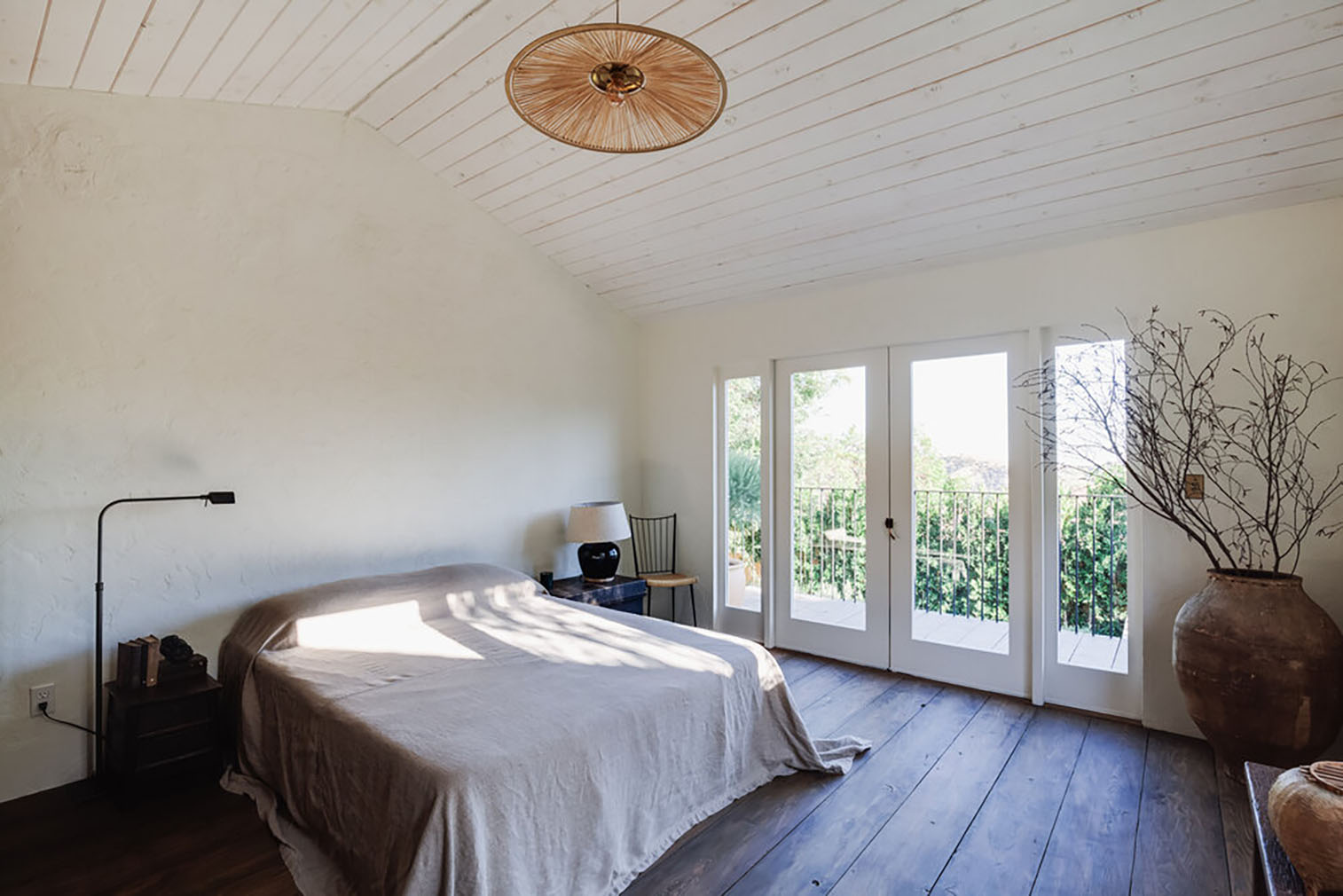 And though the house sits on a smallquarter-acre plot, it has been cleverly landscaped with a kitchen garden and fire pit, with room to add a pool. The separate garage has a mini-split and doubles as a studio or office.