Set between dramatic coast and picturesque greenery, this hidden gem in the Scottish Highlands seeks a new custodian to breathe life into its weathered buildings.
The Sutherland property is known as Kilmore Farmhouse and Stead. It comprises an 18th-century house, traditional steading, a ruined stone barn and two small cottages – all presently uninhabitable and needing total renovation. The lots are for sale independently or as a whole via the Galbraith Group, offering the new owner a Grand Design scale renovation challenge.
Lot 1 is Kilmot Farmhouse, Grade B (denoting its regional architectural significance) and asking £175,000. The house sits on 3.95 acres of pastureland; and offers three bedrooms as well as a ground-floor kitchen, parlour, dining room and office with three bedrooms above.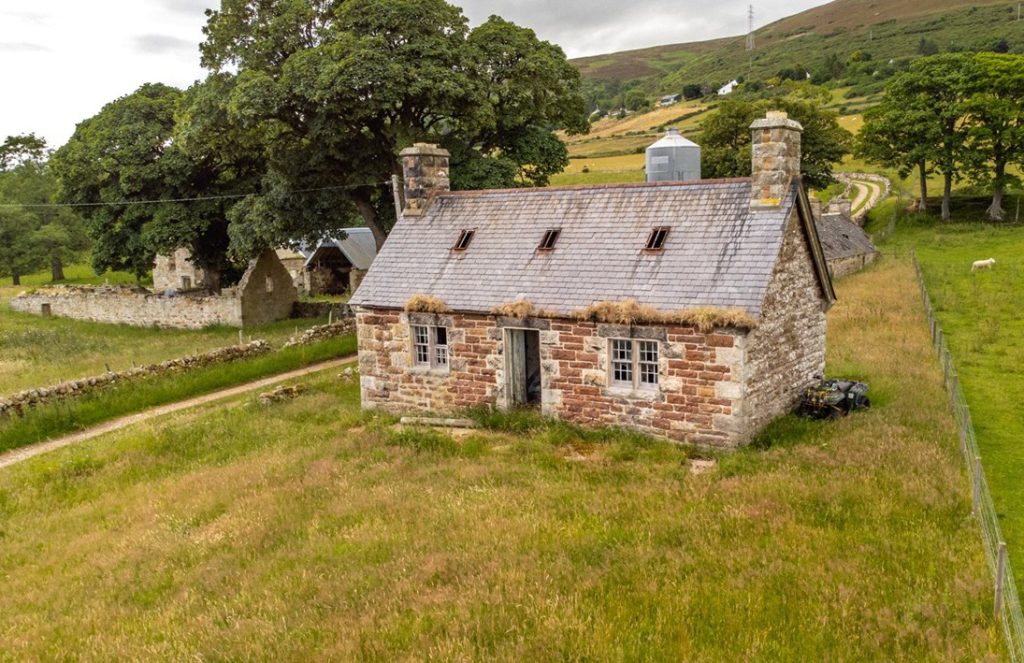 Lot 2 is a traditional U-shaped steading with a ruined stone barn and paddock. It's for sale as part of the whole, priced at £75,000, and is earmarked for residential conversion, subject to planning permission. Similarly, lots 3 and 4 are traditional Scottish cottages priced at £50,00 and £60,000, respectively – each with slate roofs, stone chimneys and original stone walls, though little else, structurally.
Crucially, the Galbraith Group says that 'offers for Lots 2,3 and 4 won't be considered until there is an acceptable offer for Lot 1,' meaning the main house needs to find a buyer before the smaller plots can be snapped up.
Sutherland is part of the Northern Highlands and boasts diverse landscapes, from vast mountain ranges to deep glens and pristine sandy beaches. And unlike other parts of Scotland, it has a dry climate. It is increasingly popular with tourists, especially those exploring the North Coast 500 route, as well as hill climbers, hikers, mountain bikers, and wildlife enthusiasts. The towns of Helmsdale and Brora, which have shops, doctors, a train station and schools, are within 10 miles, while the Dornoch Championship golf course is a short drive.