Moody minimalism is offered at Khaite's Manhattan flagship store in SoHo, designed by the brand's founder Catherine Holstein and her set designer-husband Griffin Frazen.
The concept store takes over an Italianate building at 165 Mercer Street, designed in 1871 by German emigre architect Henry Fernbach as an office building and store. An original cast-iron structure, its facade features handsome Corinthian columns and modillion cornices, and it's designated an essential structure within the SoHo Cast Iron Historic District. Despite this accolade, the building's had a pretty varied life, having been converted from factories into a parking garage in the 1920s when the automobile was surging in popularity.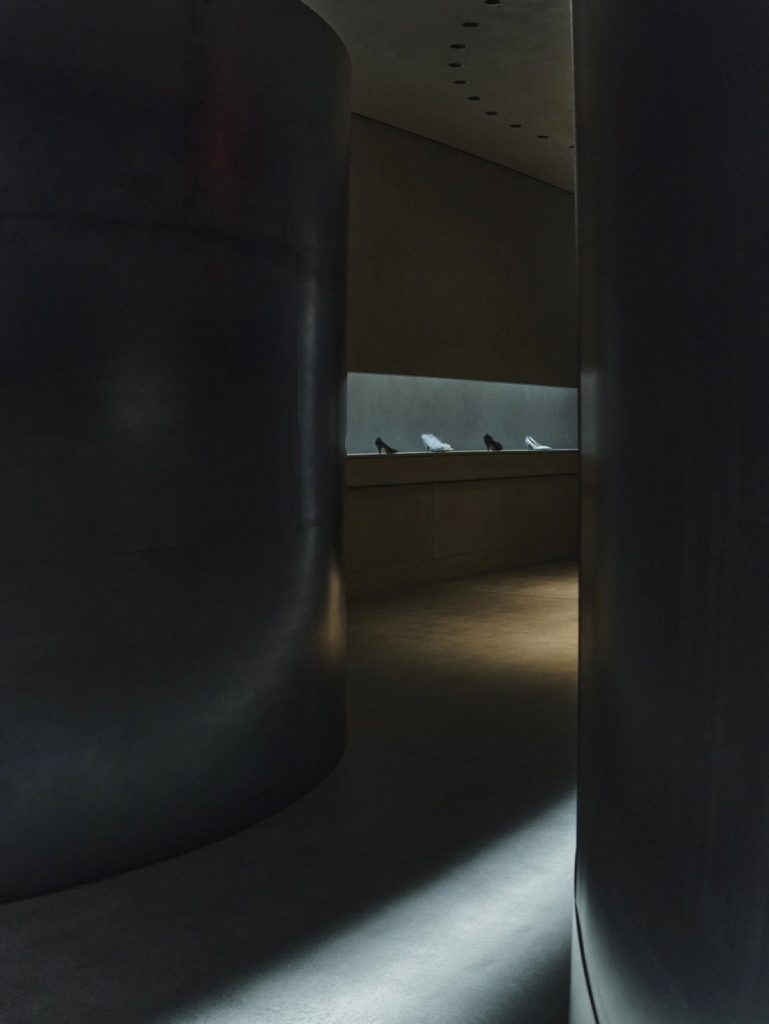 This history plays a subtle hand in the brutalist interiors of the retail space, which skirt between robust industrialism and beautiful, classical moments.
'We leaned into elemental qualities like natural light, preserving the scale and openness while creating intimate spaces,' said Frazen in a statement to mark the store's launch.
Trowelled concrete walls add textural play, while Frazen has added colossal, curving steel partitions along the length of the store to both conceal and display Khaite's ready-to-wear collection, matching the drama and scale of the building's soaring 18-ft-high ceiling height.
Two skylights were 'rediscovered' during renovations on the 4,000 sq ft space. An elegant Bucida buceras, aka 'Shady Lady' or black olive tree, bathes in one at the back of the store, injecting a burst of colour to the austere space.
'Every element of Khaite is shaped by New York, and we set out to make this space a tribute to the cultural legacy of Soho,' said Holstein, who was recently named CFDA American Womenswear Designer of the Year. 'When I moved to New York twenty years ago, this block of Mercer was my entry point to the city, and Soho is where Khaite was born. Our first design studio was just down the street.'
165 Mercer Street, NY 10012, USA