John Lautner's iconic midcentury vision gets a nautical spin at Los Angeles' Deutsch House, which features bespoke cabinetry by a master boatbuilder.
Lautner designed the Hollywood Hills property in 1954 for one of his employees, Lorena Deutsch, and her cabinet maker husband George, early in his career. Though it is smaller in scale and budget than many of his later projects, the house is a building block in his architectural canon that demonstrates lots of his early ideas.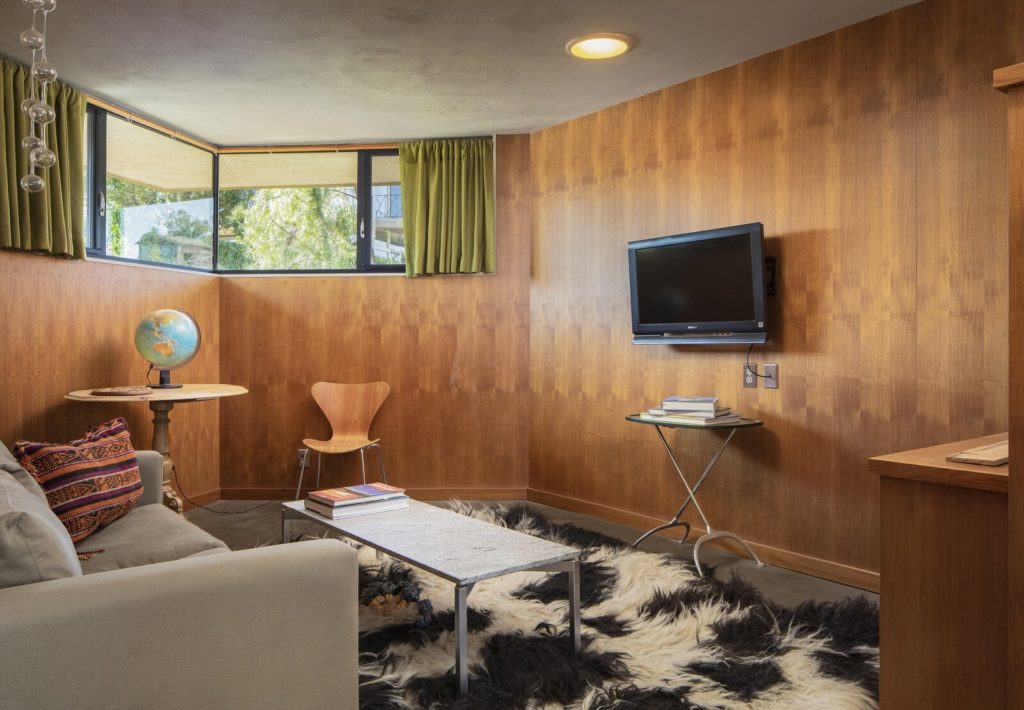 The Los Angeles property has an open floor plan with high ceilings and floor-to-ceiling glass walls capturing views of the Hollywood sign and city beyond. Nautical inspired teak panels have porthole windows and built-in cabinetry designed by master boatbuilder John de la Vaux – one of Lautner's favourite collaborators.
Deutsch House is for sale for $2.76m via Maureen Erbe, Henry Blackham, and Bonnie Matthews of Deasy Penner Podley. And while it's stacked with original midcentury features, in 2003, it was expanded with George's former lower-level workshop being transformed into a second bedroom. Brickwork and surfaces are restored.