Transparent, light-filled volumes contrast fin-de-siecle bones at this Paris apartment masterfully transformed by Atelier Jean Nouvel.
The practice reconfigured a pre-WWI warehouse building in 2011 to create the 144 sq m dwelling, which is located at the end of a paved courtyard. Above the dining area/office and living room, the practice has installed an industrial scale glass ceiling – an architectural show-stopper that peels back, opening the interiors to the sky.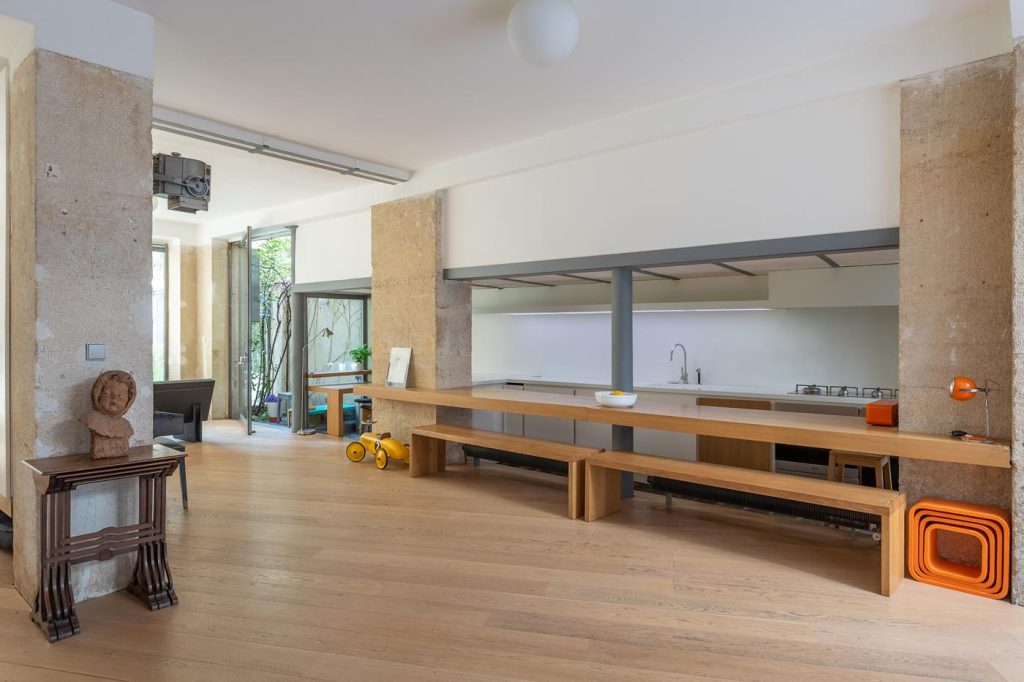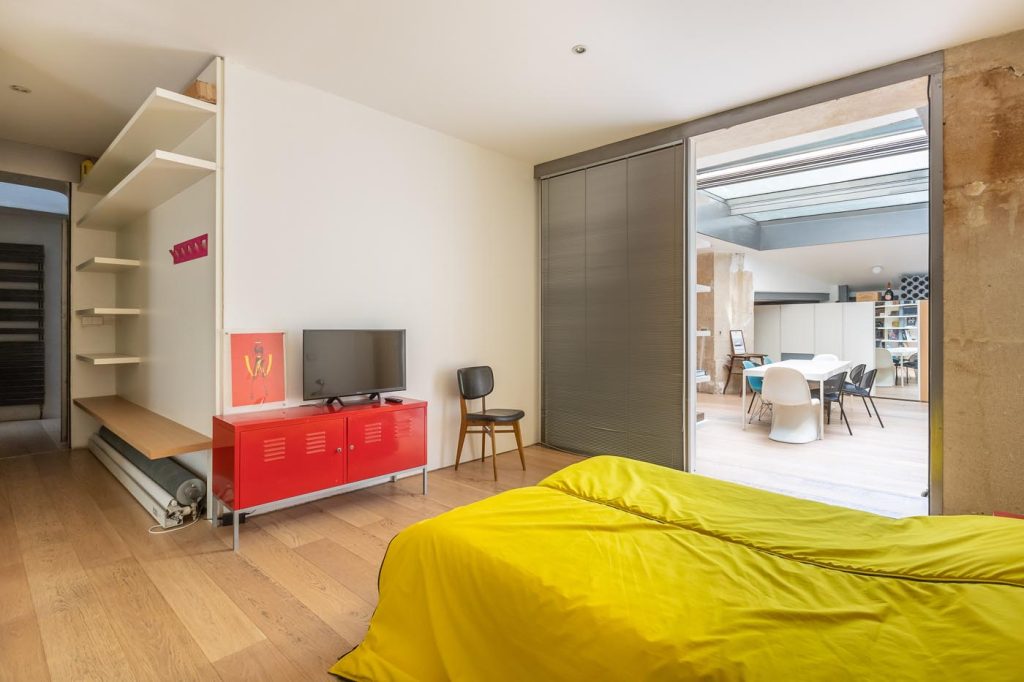 Taller volumes surround the property, which is for sale via Architecture de Collection for €1.695m, but the practice's clever use of glass louvres screen inhabitants from prying eyes.
In classic Nouvel style, raw materiality is also celebrated inside the two-bedroom loft. Its robust post-and-beam skeleton is exposed, while stone pillars – structural throwbacks from the older section of the building – are offset by crisp white walls, more glass elements and wooden flooring.
Finally, in the reception, pivoting floor-to-ceiling glass doors connect to a small walled patio planted with trees and plants.