An art deco building on Kensington High Street has been reborn as Japan House, giving Londoners an immersion into the country's craftsmanship and design philosophy.
Hot off the heels of locations in Los Angeles and São Paulo, Japan House London is set inside a three-floor building in Kensington, with interiors designed by Japanese practice Wonderwall. It will open to the public on 22 June.
Inside, the building is complete with a gallery, event space, library, shop and Japanese restaurant. Each level is connected by a custom-made staircase and glass tube lift, which is so big that the façade of the building had to removed in order to actually get it in.
Visitors enter at ground floor level, where they arrive into a retail space modelled on a minimalist cabinet of curiosities, with products curated into different sections: food, travel and homeware.
A small temporary exhibition space is also located on this floor, and will mirror the larger exhibition space located on the basement level.
From hand-made kawara floor tiles, to the products on sale in the shop and huge centrepiece staircase, the interior architects were – perhaps unsurprisingly – insistent that almost every aspect of the space came from Japan itself.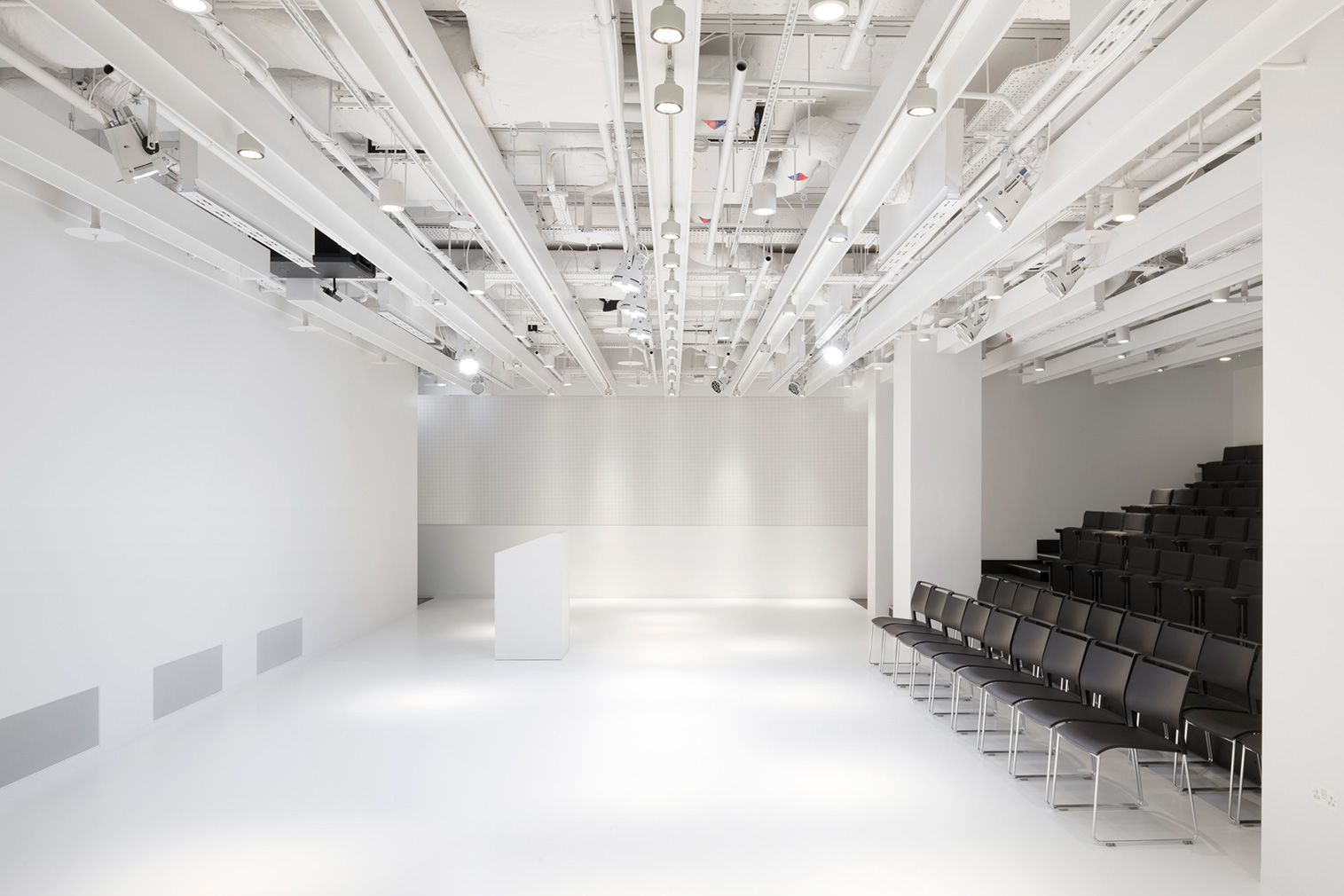 'From already internationally renowned individuals through to emerging artists excelling in their fields, Japan House London will present the very best in what Japan has to offer,' says creative director Kenya Hara.
For its opening exhibition in the basement, Japan House London profiles architect Sou Fujimoto – looking at his philosophical, sustainable and often abstract approach to architecture, as well as his current projects and experiments for the future.
The basement also features a small curated reading room filled with books related to Japanese culture, and the Akira restaurant spans the space's top floor – complete with a private tatami dining room.
Read next: Peak inside the Queen's Diamond Jubilee Galleries in London's Westminster Abbey