Calling Jane Austen lovers – the Austens' family home, Steventon House, is for sale in Hampshire and is the 'birthplace' of several of her novels.
Jane Austen lived in the quiet village of Steventon from infancy, and she wrote drafts of three of her six major novels – Pride & Prejudice, Northanger Abbey and Sense & Sensibility – while living at the village rectory with her family from 1775 to 1801. The original building was razed by Austen's older brother, Edward, in 1824 to make way for the current Steventon House, but the views across the 52-acre estate are the same that inspired the young writer.
Grade II-listed, the main house spans 6,900 sq ft and has six bedrooms and four bathrooms. It's been restored, maintaining its period details, such as mouldings, floors and sash windows, carved fireplaces and towering ceiling heights – but it's far from a museum. Household systems are updated, as are the kitchen amenities, bathrooms and a temperature-controlled wine cellar. And the addition of a heated swimming pool and tennis courts may have raised a wry smile of approval from Austen.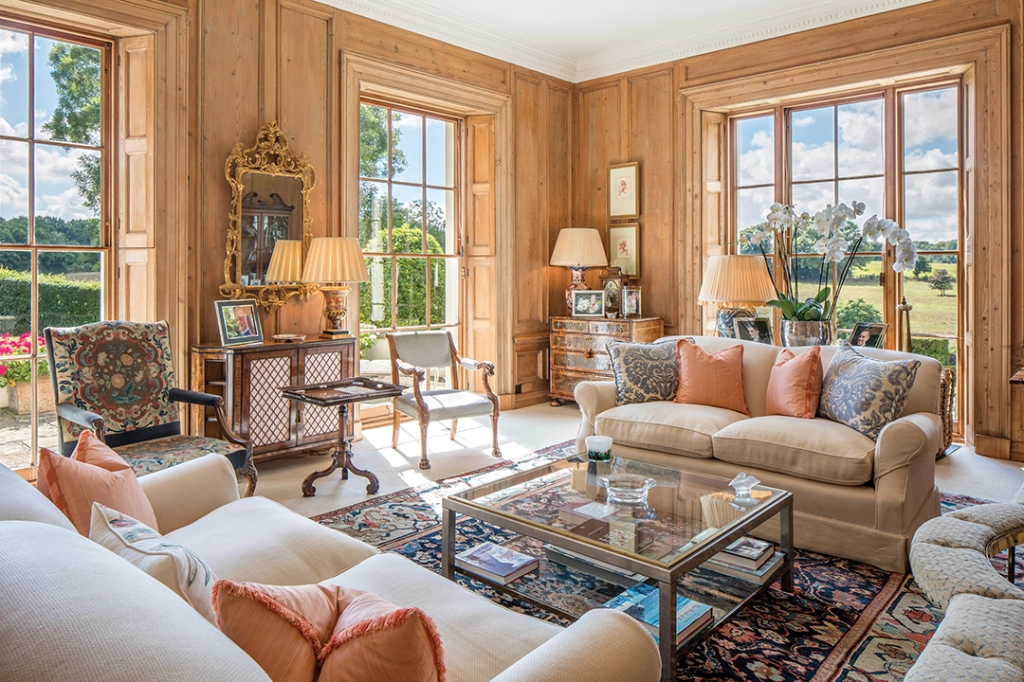 Savills is jointly listing the Hampshire property and Knight Frank for £8.5m, with agents Ed Sugden and Steven Moore calling it 'one of Hampshire's, if not the UK's, most significant country houses.' Steventon is backdropped by rolling hills and surrounded by a sweep of forest and comes with a coach house and two-bedroom cottage.
And while journeying from Steventon to London via horse and carriage would have taken 8-12 hours back in Austen's day, today it takes under an hour by train.