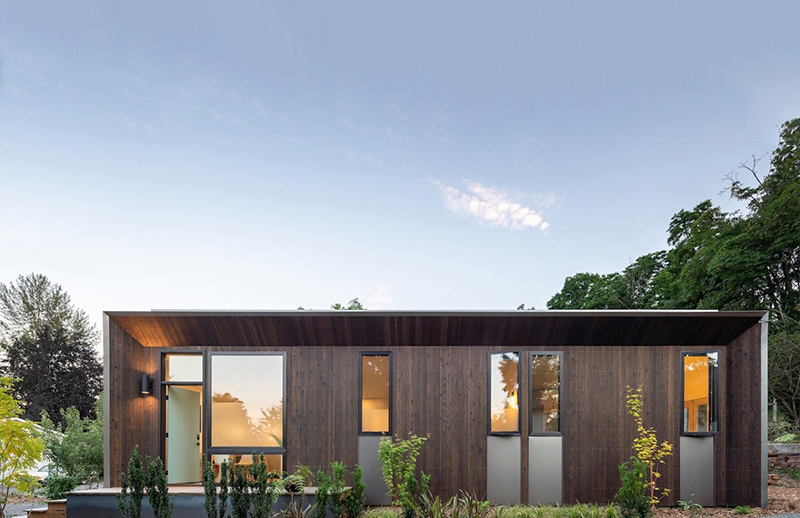 Seattle-based startup Node has designed a set of carbon-negative homes that can be assembled straight out the box.
The prefab houses include solar panels and a rainwater collection system so that owners can not only go off-grid but help offset the carbon cost of the home's materials. Node's founders hope that, eventually, their prefab homes can be linked up to share power between them.
Currently, only the Trillium model is available for order, starting at $150,000 for 400 sq ft of space, but Node has several more options on the way. Designs range from small geometric cabins to modular designs connected by covered walkways and larger family homes.
Would-be buyers can tour two Node prefabs that have already been constructed, including a cabin in the woods and a backyard cottage. However, the company is only operating on the West Coast of the US at present so those further afield will have to watch this space.